---
MISSION: We build strong minds, bodies, character, and communities through cycling.
VISION: Every youth is empowered to be part of a thriving and engaged cycling community.
VALUES
FUN - NICA inspires friendship, joy, and adventure.
INCLUSIVITY - NICA believes everyone should be able to participate in our programs and feel welcomed, respected, and supported.
EQUITY - NICA is committed to fair treatment, equal access, opportunity, advancement, and elimination of barriers to encourage participation for all.
RESPECT - NICA expects consideration for all others, oneself, and the outdoors.
COMMUNITY - NICA unites diverse people, families, and communities through cycling by creating fun and welcoming experiences.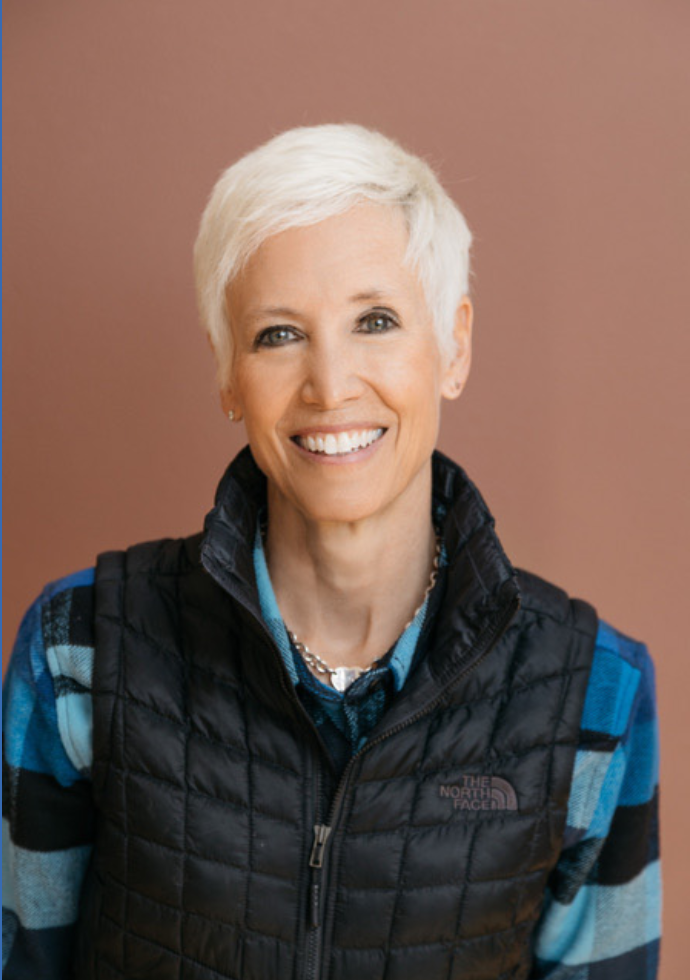 Greetings NICA Community!
NICA celebrated its 10th anniversary in 2019, and we are thrilled with the achievements we have made over the past decade building strong minds, bodies, characters and communities through cycling. This past year also saw continued growth for NICA; we announced six new leagues, bringing our nationwide league total to 31 and the number of student-athletes participating in NICA activities to more than 22,500 in 2019.   
Early in 2019, long-time NICA President and early NorCal Coach Austin McInerny announced his plans to step down, leaving some mighty big shoes to fill.  In May, after conducting a national search, we welcomed Steve Matous as our new president to usher in a new era for NICA.  The future of our organization is bright!
A largely volunteer-based organization, the growth and success of NICA would not be possible without the more than 12,000 registered coaches and volunteers supporting our activities -- from practices to event weekends, and everything in between. Thank you for your continued dedication to helping us build a future where every youth is empowered to be part of a thriving cycling community.
At NICA's annual national conference in June 2019, we launched our Adventure Program. NICA Adventure is designed to provide a progression of activities and experiences to prepare student-athletes for their own life-long adventures.  Many of our leagues are now hosting NICA Adventure events that engage student-athletes in outdoor and experiential education through both on the bike and off the bike activities.  
This past year, NICA also enhanced its Coach Supporter program, launching a new regional training model to more efficiently train coach supporters across the country. NICA Coach Supporters are regional league coaches who provide NICA Coach Training curriculum, mentor coaches, and support coach development across the country.  With this new approach, NICA was able to train double the number of Coach Supporters in 2019 as were trained in 2018. 
NICA has truly become a nationwide movement, and we are incredibly grateful for the support that our sponsors, funders, volunteers, coaches, alumni and staff provide. Everyone who is part of the NICA community plays a key role in fulfilling our mission to build strong minds, bodies, characters and communities through cycling. Thank you for your dedication, investment and passion for helping us get #morekidsonbikes!
Sincerely,
Susan Helm-Murtagh
NICA Board Chair
Hear from NICA President, Steve Matous on the growth and expansion of NICA in the Channel Mastery Podcast
Voices from our Community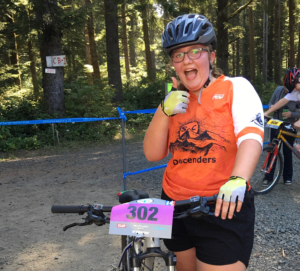 "When I think about my experience with NICA, the first word that comes to mind is community. As I started mountain biking with Oregon NICA League, everyone I met had this passion for mountain biking and they all seemed stoked to share it with new people. To me, it was inspiring and humbling to be around these people, because they showed me how to overcome challenges, and have taught me the joys of life's adventures. I am very grateful for my experience with the NICA community, and I hope to meet more riders to share my love of mountain biking with."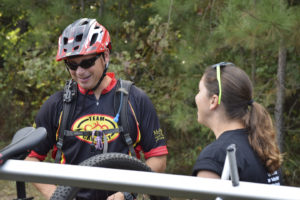 "It is hard to imagine a better youth development organization than NICA. With their unwavering commitment to youth development, inclusivity, and health promotion through a form of exercise that one can engage in all their lives, NICA has a formula that is making a population-level
impact for good. "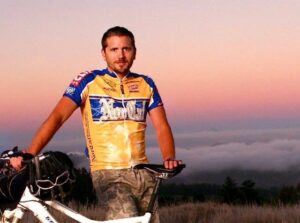 "NICA towers above the number of coaches and student-athletes we had ten years ago, but attending races and conferences has a heart-warming familiarity: the simple joy of mountain biking; fantastic leadership sharing the NICA ways; and stories of youth finding a positive path in life.  It's just amazing this is happening from coast to coast." 

Pro ($5,000)
100%
Six Six One
Club Ride
Filmed By Bike
Hyper Bicycles
Kenda
Planet Bike
Race Result
Tasco-MTB
Thule
Training Peaks
Elite ($2,500-$4,999)
Amp Human
Bike Flights
Epic Rides
GUP
Niner
PNW Components
Tifosi
Expert ($1,500-$2,499)
Alta Racks
Apt Digital
Champion System
Frog Bikes
Endura
Haibike
Hydro Flask
Industry Nine
Mint
Northwave
Paragon Machine Works
Road ID
Timber!
---
SUSTAINERS
Michael Audley, Greg Banyai, David Bender, Tracey Bracco, Linda Brune, Ian S Cross, Kelsey Cummings, Ian Dewar, Lauren Duensing, Jim and Cathy Haagen-Smit, Samantha Hart, Jim Hasenauer, Susan Helm-Murtagh, Matt Hoyne, Don Hunt, Donald and Elena Hunt, Richard Ivry, Ashley Korenblat, Brent Gerald Lester, Timothy and Amy Louis, Lorri Lee Lown, Austin McInerny and Celeste McCartney, Gregory Moyer, Bryan R Muller, Will Northrop, Melissa Padilla, Jeremy Pomeroy, Muffy L Ritz, Jacob Seigel-Boettner, Dee Seymour, Martha Carrington Thompson, Bob Turner, Kristine E Urrutia, Thomas Welge, Nate Whitman, Brian J Zeilinger, Anonymous x 1 
INDIVIDUAL DONORS
Christine Anderson, Craig and Andrea Andrus, Al and Cheri Baumann, Patricia Benjamin, Brad Benyas, Anna Kate Bires, William Braithwaite, Eric Breit, Dean J and Renae E Brooks, Chad Brown, Cyrus Brennen Christensen, Dino and Barbara Ciarlo, Kate Courtney, Stephen Dey and Ashley Gibb, Sam Elsethagen, Barry Evans, Hope Fallen, Gail Fishbein, Joseph and Leslie Floren, Andrew Foster, John E Hamilton, Brett Hanson, Joseph Kenichi Hasegawa, Tim Hurley, Christine Diane Jenkins, Michael Kelley, Noah Oren Learner, Mary Lukanuski, Richard Marcus, Kent McMullen, Shayne Okeefe, Carmen and Perry Oldenburg, Melly Olszyk, Dave Ouzounian, Jerome Pomije, Stuart Primack, Jayne Pritchett, Ben Clatykn Raby, Ken Jones and Rebecca Ratcliff, Tommy Rodengen, Eric Russell, Roger Russell, Todd Sadow, Adam Searing, Sandy Stadler, Kent J Staver, Charlotte D Unger, Richard P Wharton, Mary Wirganowicz, Alex Wong, Anonymous x 2
2019 NICA NATIONAL CONFERENCE SPONSORS
Clif, Larson-Miller Inc., PodiumWear, Squirt USA Inc., Trek Bicycle, USA Cycling, Inc.
Strike Visuals, IOA- Insurance Office of America, Park Tool, Crank Tank, Outerbike, and the following NICA leagues:
Alabama, Arizona, Arkansas, Colorado, Florida, Georgia, Idaho, Maryland, Minnesota, Missouri, Montana, New Jersey, New York, NorCal, North Carolina, Oregon, Pennsylvania, SoCal, Tennessee, Texas, West Virginia, Wisconsin, Utah
CORPORATE AND MATCHING GIFTS
Accenture LLP, Aetna Foundation, Inc., AmazonSmile, American Proficiency Institute Inc., Autodesk, Be Good Foundation, Benevity, Best Buy Corporate Giving, Blue Cross, BNY Mellon, Boeing Company, Booz, Allen, Hamilton, Chevron, Fidelity Charitable, Exelon Foundation, Frontstream, Frostbike, HCA Foundation, Kelson Foundation, Manalang Fund American Endowment Foundation, PayPal Giving Fund, Pfizer Foundation, RallyUp.com, Inc., Schwab Charitable Fund, Scott, Sock Guy, United Way California Capital Region, Vanguard, Vanguard Charitable, Vepca, Wells Fargo
NON-PROFIT  PARTNERS
American Camp Association

IMBA

Little Bellas

Positive Coach Alliance

TrueSport

Youth Cycling Coalition
IN-KIND PARTNERS
Western Spirit Cycling Adventures

Rick Sutton and Gail Marshik Sutton

Hydroflask

Lazer

Six Six One
EDUCATIONAL PARTNERS
Fort Lewis College

King University 

Lees-McRae

Prescott College

Ripon College

Warren Wilson College

University of Utah
---
NICA Board of Directors
Susan Helm-Murtagh - Chair
Clinical Assistant Professor, University of North Carolina at Chapel Hill, Gillings School of Global Public Health
Jerry Pomije - Vice Chair
President, Q Enterprises, and Executive Vice President, Quality Bicycle Products, Inc.
Timothy P. Rogers - Treasurer
Chief Financial Officer, Continental Automotive, Inc. and Continental Tire the Americas, LLC
Robert Burns - Secretary
Vice President and Senior Legal Officer, Trek Bicycle Corporation
Scott Chapin
Managing General Agent, Bicycle Shop Retail Insurance Program, Marsh & McLennan Agency
Julia German
Attorney, Linebarger Goggan Blair & Sampson, LLP
Libby Hurley
Sales and Marketing Manager, Chandler, Inc.
---
Joshua Kleve
Senior Vice President of Sales, DKS Technology, and League Director, Minnesota High School Cycling League
Lindsey Kriete
Vice President of Human Resources, Lutheran Home & Harwood Place
Mike Kuhn
Executive Director, Pennsylvania Interscholastic Cycling League
Eric Russell
Director of Sales, Clif Bar & Company
Kimo Seymour
Senior Vice President of Media and Events, Life Time
Lisa Sher
Owner, Fluxx Collective
Senior Staff
Steve Matous, President
Amanda Carey, VP of Programs
Lauren Haughey, VP Finance and Administration
Kristine Urrutia, VP of Development and Strategic Partnerships