Since the beginning of high school mountain biking, NICA student-athletes and coast-to-coast growth have been supported in meaningful ways by a wide range of influencers. The NICA Advisory Council formalizes this relationship with our most devoted influencers by setting annual goals to support the NICA mission and, as NICA Booster Club members, make annual contributions. Don't be surprised if you see any one of these individuals at a NICA race, camp, conference or special event, and be sure to thank them for their support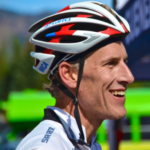 Austin McInerny, Chair of Advisory Council
After more than seven years of coaching the Berkeley High School Mountain Bike Team and helping grow the NorCal High School Cycling League, Austin decided to put his career in public policy mediation on hold for the opportunity to become the president of the National Interscholastic Cycling Association "NICA" in late 2012. As president of NICA from 2012 to late 2019, Austin grew the program into the largest youth mountain biking organization in the United States. Austin transformed NICA from one that is race focused to a national nonprofit dedicated to youth development encompassing the values of inclusivity, equality and strong mind, body, and character for all student-athletes. Now, Austin is honored to serve as the chair of NICA's Advisory Council.
Austin and his wife are actively involved in the San Francisco Bay Area cycling community and have ridden extensively in the United States, Argentina, Chile, Colombia, Greece, Austria and Switzerland. He was awarded the Community Leadership Award from the President's Council on Fitness, Sports & Nutrition and was named by BICYCLING Magazine as one of "New Heroes of Cycling" both in 2016.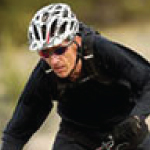 Ned Overend, Co-Chair
Ned has been racing mountain bikes for four decades. He was the first UCI Mountain Bike XC World Champion, six-time National XC Champion, and two-time Xterra Triathlon World Champion.
Ned has been inducted into several halls of fame, including the U.S. Mountain Bike, U.S. Bicycling, and Xterra Halls. His contributions to trail advocacy in his hometown of Durango, Colorado have been recognized with the naming of Overend Mountain Park.
Ned is a board member of Bicycle Colorado, honorary board member of IMBA and works at Specialized Bicycles in sports marketing and product development. Nicknames include 'The Captain', 'The Lung', and 'Deadly Nedly'. He continues to race in several disciplines, striking fear into the hearts of master's racers across the country and around the world.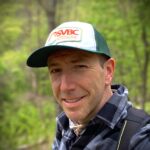 Jeremiah Bishop
In addition to representing the Canyon Topeak Racing Team, Jeremiah is an 18-time member of the USA Cycling National Team. On eight occasions, Jeremiah has led the US National Team, including his gold medal winning performance in the 2003 Pan American Games and his eighth-place finish at the 2006 World Championships. Jeremiah is a US National Champion of Short Track and Marathon Mountain Biking and the only American top-3 finisher in the Trans Alps Stage Race. Jeremiah has the most achievements in America for stage racing with 14 general classification wins and 60+ stage wins. While he has achieved many successes competitively, he is most proud of being a father of two, the founder of the Alpine Loop Gran Fondo in his home state of Virginia and the founder of Bishop Training.

Ben Capron
The inventor of the first 'direct routed' brake, later popularized by Shimano as the 'V Brake', Ben Capron has been in the bike industry since he was 17. Ben is no stranger to knobby tires: he was born and raised at the foot of Mount Tam. "I'm fortunate that my passion for riding has led to a career in the bike industry – I feel like I've been gleefully avoiding a real job my entire adult life!" he jokes. The growth of high school mountain bike racing through the NorCal League caught Ben's attention, and he was instrumental in getting Specialized to be a founding sponsor of NICA. As a parent of three, his vision is for student athletes across the country is to learn the life-long joy and power of riding through NICA.

Chris Cocalis
Chris, the CEO of Pivot Cycles, started out as a bike shop rat when he was nine years old, taking out the garbage and changing inner tubes in exchange for stickers. At 12 he got into BMX racing and was always the guy who worked on everyone's bikes around the neighborhood. He designed his first frame at 16, as he'd outgrown the 'pro XL' length bikes of the time and had the creation welded up for him.
Mountain biking took his interest once he moved to Arizona and he studied engineering for three years at college. In 1988 he brazed together his first steel MTB frame in cohorts with the guy who started NORBA (North American Off Road Bicycle Association). Going under the Sun Eagle brand name, their elevated chainstay Talon hardtail appeared in Mountain Bike Action in a 'Bike's of the Future' feature alongside the Mantis and Nishiki Alien (a few names that will bring back the memories for the old school types).
At 20, he started Titus Bicycles, a company that held its own amongst other U.S.-based boutique brands for the 17 years. Chris started Pivot Cycles in 2007. It was his opportunity to take everything he'd learned with Titus and designing bikes for other companies (Univega, Diamondback, Dean, Slingshot, etc.) and put it into practice. He's the ideas man behind Pivot: he rides hard, tests his own products and refines them based on his own perceptions. He also works closely with dw-link developer Dave Weagle. Chris is based in Tempe, Arizona, where a new League has launched.
Kate Courtney
Kate Courtney is a professional mountain bike racer for the Scott-SRAM MTB Racing Team. She is the reigning UCI World Cup Overall Champion and the 2018 World Champion in women's cross-country mountain biking, and a member of the 2020 U.S. Olympic Team. Kate has also earned multiple Continental and National Championship titles. She is a member of the USA Cycling National Team and a Red Bull Athlete.
Kate grew up in Marin County, California, at the base of Mount Tamalpais, the birthplace of mountain biking. Though she was introduced to the sport at a young age – riding on the back of her dad's tandem mountain bike – her race career started as a freshman on the Branson High School MTB Team. She went on to compete at the international level while earning her bachelor's degree in Human Biology from Stanford University. In 2018, Kate became the first American in 17 years to win an Elite XCO World Championship, and only the fourth American woman to do so, and had the honor of bringing the title back to Marin and the roots of the sport. Kate is passionate about involvement in NICA and hopes to support the program in producing lifelong cyclists on and off the racecourse.

Lucas Euser
Team United Healthcare professional road racer Lucas Euser was born, raised, and found his love for the bicycle in beautiful Napa, CA. He took to the mountain bike as his extra curricular activity in high school in the early 2000s; just so happened the NorCal League was forming at the same time, and he was able to use the League as a pathway to both his collegiate and professional cycling career. Lucas spent his college years balancing studies, training, and a part time job. His work ethic landed him a spot on the U23 US National Team in the summer of 2005 which kickstarted his career in the international peloton. After graduating from the Cal Poly State University SLO, Lucas packed up and moved to Europe to race for the Slipstream Sports organization, which is currently known as the Garmin Sharp Pro Cycling Team.
His career was derailed in 2009 when he was hit by a car in Girona, Spain, shattering his right kneecap. His road to recovery turned out to be an eye opening experience into his own self-evolution. A three-year stint with Team SpiderTech brought him back to the competitive level to compete on a global scale. He is a partner in the IceDOT Helmet Crash Sensor, a project he became part of soon after his accident. He also sits on the board of the Napa Valley Vine Trail and is very active in his home community of Napa and his newly adopted home of Boulder, CO.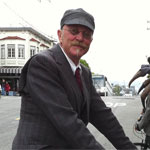 Gary Fisher
Gary exemplifies visionary leadership. Considered by many to be one of the godfathers of the modern mountain bike, it wasn't until he attended the California State Championships in 2004 that he had an epiphany about high school mountain biking. Here in his home county, high school kids were competing on mountain bikes for their schools, and acting like that was a normal thing to do. From that point forward, when speaking at events nationwide, Gary always described the NorCal League when speaking about the future of the sport. Matt Fritzinger has stated "Early on, even I chuckled about Gary's vision; I felt what we had in NorCal was very special and wasn't sure it would work elsewhere." Gary's outspoken belief in his vision for the success and impact of NICA helped pave the way for the creation of new leagues and NICA.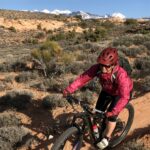 Ashley Korenblat
Ashley's involvement with public land began when she served as President of Merlin Metalworks, a bicycle manufacturing company in Cambridge, MA. During that time she became chair of the International Mountain Bicycling Association (IMBA) and worked with the organization to establish relationships with federal, state, and local land managers. Ashley is currently the CEO of Western Spirit Cycling an outfitter based in Moab, Utah who runs multi-day bicycle trips throughout the US, and is one of the largest holders of recreational permits on the public lands system. Western Spirit also produces Outerbike, a consumer bike demo event. She was inducted into the Mountain Bike Hall of Fame in 2003.
Ashley serves as a Managing Director for Public Land Solutions, a non-profit dedicated to providing stakeholder involvement in public land management. She was appointed to the Utah BLM Resource Advisory Council for two terms, in addition to advisory boards for Utah Governors Huntsman and Herbert, as well as Washington Governor Gregoire. She was honored as a Featured Advocate by the Outdoor Industry Association and received the inaugural Bicycle Industry Pioneering Woman Award from the Outdoor Industry Women's Coalition. She currently serves on advisory boards from both the Utah Recreation Department and the Outdoor Industry Association and is a commissioner for the Utah Quality Growth Commission.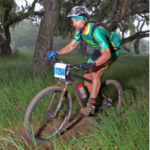 Ken Mozek
From an early age Ken has been active athletically playing basketball in high school and college, running track and field and biking. In his first Mt Bike race in 2003 he became hooked on the excitement of the sport. In 2006 he was introduced to the NorCal High School Mt Bike League, attended the league's coach's clinic and started the San Ramon Valley High School Mt Bike Club the following year. He established the clubs mission as; "The positive development and mentoring of young men and women through Mt Biking with a focus on Health, Fitness, Leadership and Active Community Service". The club has thrived ever since with consistent annual membership of 60 + students and 20 + active parents, likeminded coaches, ride leaders and mentors.
Professionally Ken has a Mechanical Engineering Degree from New Jersey Institute of Technology, has pursued his interest in thermodynamics and physics in the Industrial and Commercial refrigeration industry for the past 37 years. Ken is the Refrigeration Sales Manager for Air Treatment Corporation, and is on the Industry Advisory Board at California Polytechnic Institute where he actively participates in the development and recruitment of young engineers. He is passionate about the positive impact mentors can have on a young person's life.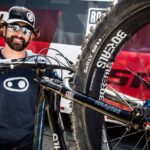 Nat Ross
Nat grew up in a small town on the Colorado River near Winter Park and is a Colorado Native. As a student, Nat ran track and skied competitively preferring individual over team sports. He was a two-time All-American NCAA Division I XC ski racer and competed in the first X-Games. Nat trained all spring and summer on the bike and developed into a cyclist. Nat's specialty was endurance and was the longest standing member of the Gary Fisher factory team and retired in 2008. Nat has worked in the bike industry ever since.
In his current role at Pirelli, Ross manages sales and marketing for the North American markets. As his professional bike racing career placed him in Europe every season for over a decade, Nat currently specializes in bringing in high-end European brands to the US Market. Nat brought in fi'zi:k, POC and later KASK and Koo into the states. Ross holds a biochemistry degree from Western State College in Gunnison, Colorado. After graduating from college, he was a brewmaster at the Breckenridge Brewery for five years where his favorite medal in his collection is a Gold Medal from the Great American Beer Festival. Nat promoted numerous cycling events on the global calendar and commentated after retiring from professional cycling. During his fruitful career, Nat was the first pro to ever race a 29" wheel starting in 2000 at World Cups, World Championships, and NORBA Nationals. Back then, he was often not allowed by the UCI to start races as the 29" wheel was considered illegal by the UCI until 2003. Nat developed the first 29″ race wheels with Keith Bontrager and helped developed the first 29" tires with several manufacturers. Ross was one of the first professional mountain bikers to race on tubeless wheels and helped develop full-suspension race bikes with Gary Fisher.
As a professional cyclist, Ross earned four World Championship titles, three National Championships, won Race Across America (RAAM) twice, and was inducted into the Mountain Bike Hall of Fame in 2008. Ross is also the founder and CEO of the Pro Bike Center. Nat and his wife Aimee currently live in Bentonville, Arkansas and are involved in the NICA Arkansas League.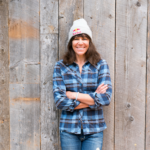 Rebecca Rusch
A 7x-world champion and celebrity in the ultra adventure/endurance realm for nearly 3 decades, elected to the prestigious international Mountain Bike Hall Of Fame, her status as a fierce competitor and inclusive influencer motivates millions. Recognized by Outside Magazine among the Top 40 Women Who've Made the Biggest Impact, and by Men's Journal with the 25 Most Adventurous Women, she's a maverick whose grit, determination, and perseverance labeled her the "Queen of Pain." By repeatedly embracing risk she has reaped the reward of championship titles, course records, "first-evers" and myriad accolades, but it's her desire to share the journey that sets her apart and attracts a loyal following.
Known for seeking the toughest challenges imaginable and pushing herself into unknown territory, she's the only female competitor to win the iconic Leadville 100 (Mountain Bike ) four times; she's won the renowned Dirty Kanza gravel grinder in 6 of 7 attempts (including the notoriously demanding 350-mile DKXL); she's the fastest woman to complete the 142-mile Kokopelli Trail through Colorado and Utah (13:32:46), and the first person to ride the entire 1,200-mile length of the Ho Chi Minh Trail, documented in the Emmy-winning film, Blood Road.
Rebecca's Private Idaho, a grueling gravel road event in her hometown of Ketchum, attracts hundreds of riders to her backyard every year, all benefitting organizations like World Bicycle Relief, People for Bikes, the National Interscholastic Mountain Bike Association, and the Wood River Trail Coalition.
To learn more about Rebecca visit: www.rebeccarusch.com
To learn more about her fundraising for non-profits: www.rebeccasprivateidaho.com

Brian Vaughan
Brian is president of GU Sports, based in Berkeley, California, down the street from the NICA headquarters. An avid mountain biker who has participated in 24-hour solo mountain bikes races, Vaughan was a high school and college track and cross-country runner. He left a New York City gig consulting in finance and management to become the chief GU operations guy in 1995 as general manager. His father, a UC Berkeley bio-physicist, started the company to develop a nutrition gel to give endurance athletes like his ultra runner daughter, Laura, a competitive edge after she struggled through the grueling Western States 100.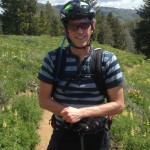 Scott Montgomery
Scott Montgomery founded eCommerce consulting agency CrankTank™ in 2016. The company provides hands on support to bike, outdoor and ski brands, helping them manage their digital sales and marketing strategy and implementation, as well as providing CEO consulting and succession planning for select clients. CrankTank™ also supports the local Wood River Valley NICA league, the State Champions from Sun Valley, Idaho.
Scott has an impressive history in the cycling industry having worked in leadership positions for Cannondale, SCOTT Sports, Club Ride, Nutcase, Reynolds carbon wheels, and Hayes Bicycles. He is a big fan of bike racing at all levels, from his son's participation as a NICA rider, to the past world champions of the Volvo-Cannondale teams he founded. He also worked with cycling luminaries Thomas Frischknecht, Nino Schurter, and Florian Vogel, all legendary in world cup cross country mountain bike racing.
Montgomery is thrilled to be a NICA Advisory board member as he believes that daily movement is a vital element in an active and healthy lifestyle. Mountain biking combines rigorous exercise with fresh air and beautiful countryside and is an activity that can lead to a lifetime of enjoyment and exploration, both at home and around the world.