NICA is pleased to recognize outstanding student-athletes, coaches and volunteers from across the United States with the 2018 NICA Awards. 
The NICA Awards are presented across eleven categories to twenty individuals who have been nominated by their peers as the most outstanding student-athletes, dedicated coaches and most supportive volunteers and sponsors that have contributed to the youth cycling movement during the past year.
NICA President, Steve Matous, stated "The 2018 NICA Award recipients exemplify our mission of building strong minds, bodies, character and communities through interscholastic cycling. Through their involvement and contributions to their leagues, teams and the broader NICA community, each recipient has made a unique and profound impact. We are thrilled to honor these individuals and highlight their contributions to our community. Congratulations to the 2018 NICA Award recipients!"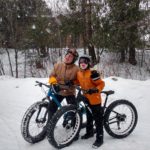 Eric Larson, Minnesota League, Duluth Composite Team 
Cycling is an act that brings me great joy and has since the day I learned to pedal as a youngster in southern Indiana in the early 1970's. Beyond the physical health benefits, I derive much from the social connection to others who share the passion for adventure and those who also find medicine in the simple act of the pedal stroke cadence. As for my involvement as a NICA volunteer; I'm motivated to continue contributing to this effort as I see it being a incredible vehicle to create new life long cyclist. I value being affiliated with an organization that brings together such fantastic community of folks who share a common goal and love for the sport of mountain biking. With any luck some of the volunteer efforts many of us are making now will result in a significant uptick in young adults that have not only solid fitness and trail ethic but also a willingness to contribute to their local IMBA chapter and perpetuate some aspect of the sport that brings each of us so much fulfillment.
"The NICA experience has not only been terrific for me as a volunteer working as a parent ride leader and trail crew leader but for my two sons Brennen and Colby and my wife Amy. The time spent riding together at practices or traveling to races is wonderful and I am grateful that we made the effort to get involved as we did a few years back. I'm thankful for our local coaches and fellow volunteers and for the MN NICA staff who contribute so much to the rider development platform." - Eric Larson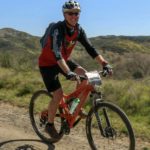 Don Day, SoCal League, Rim of The World High School
I started MTN bike riding in 1991 when a fellow firefighter invited me to join him for a ride. So, when our two boys joined the high school team in 2012, I offered my help with coaching, ride leader, and transportation. I also volunteered on race days as a course marshal for two years and then as a roving marshal for the next five. Our boys have since graduated and moved on, but, I continue to coach and marshal at every race. My continued involvement would not be possible without the support and encouragement of my wife, Michelle.
"I have been thoroughly impressed with the organization and leadership of the NICA Socal league. From our NICA team head coach up to the league director, everyone involved is dedicated to getting kids on bikes. Watching the freshmen riders just starting out progress through their high school careers to become top riders has been the most rewarding and motivating aspects of my involvement. I am looking forward to the next season and the next group of new riders. " - Don Day
CamelBak Distinguished Alumni Award
The Distinguished Alumni Award recognizes student-athletes who carries on the spirit of interscholastic cycling beyond their high school years.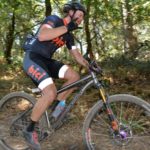 Dave Schyberg, NorCal League, Casa Grande
Im 22 years old, currently living in Seattle, WA. I have worked in and around bike shops since I was allowed to, about 6 years ago. Recently I made to jump out of the bicycle industry to pursue a career in finish carpentry. I am working for the Oregon League these days, mainly being a Chief Course Marshall, but doing everything I can to help. Before moving to Washington, I was on the NorCal race crew for three years, chances are if you came into a race, I helped you park. I'll never leave the NorCal league fully though, I make it a priory to help with their development camps.
"NICA has created something very special. What these leagues are doing for high school kids is incredible, constantly shaping these kids to be courageous and strong. There is so much more to this than just riding a bike in the woods, it is unfathomable where the growth that these kids get to experience will take them later on in life. Hopefully, it will take them right back to where it started like it did for me. " - Dave Schyberg

Shimano Race Production Partner Award
The Race Production Partner Award acknowledges an individual whose outstanding partnership role in race productions is key to the success of a leagues race event production.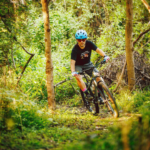 Carlo Alfano

, Maryland League,

Monocacy Composite Team

In 2015, Carlo approached the City of Brunswick and asked if he could build a multi-use trail system on some under utilizied land they owned. Knowing the economic impact that trails could have on small communities, he knew if he built these trails they could not only be used by the community but also could be hold running and mountain bike races. Having done many mountain bike races over the years, he envisioned holding mountain bike races on his trails at some point. Little did he know his first venture into being a host to a race would be with the Maryland Interscholastic Cycling League.

"As a coach, it's been an extremely rewarding experience to watch these kids grow as mountain bikers. Seeing their skills and confidence grow with each practice and each race has been amazing to see. I can't wait to see how much they've progressed in the off season! As a race venue host, working with the MICL league directors has been amazing. While our trail system is still fairly new, we've been fortunate enough to work with builders to build trails which meet NICA's requirements. And we are still building, so the course the kids race on this year will be different then last years, and the course they race on the following year will also be different. As promised, the economic impact to the town was tremendous. All of our businesses were extremely happy and we can't wait for them to come back! " - Carlo Alfano
Quality Bicycle Products Community Impact Award
The Community Impact Award honors an individual whose dedication to high school mountain biking has resulted in positive impacts on youth, the community and the organization.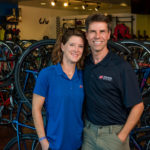 Scott and Michelle Turner
, Tennessee League,
Christ Presbyterian Academy, Harpeth Youth Cycling Association, Williamson County (WILCO), USN, Ensworth
Our shop, Trace Bikes has been in business since May of 2006. We're both avid cyclists and have always tried to support our cycling community, especially the youth. Because we're in the bike business we've been fortunate to work with many beginner and experienced youth athletes. The excitement of seeing a kid fall in love with mountain biking never gets old. We know they are learning a sport that they can participate in the rest of their life.
"Having a platform like NICA to introduce, grow and develop youth riders has been simply amazing. Not only for the kids, but the parents who decide they want to join in on the fun and in no time end up volunteering to help at the NICA events, it truly turns into a family event. We believe the confidence and camaraderie the kids gain from being a part of their NICA team will also help build strong leaders in the future." - Scott and Michelle Turner
Shimano

Shimano has provided tremendous philanthropic support of NICA and NICA leagues and has been a Platinum-Level sponsor of NICA since 2017. his award honors an organization for their tremendous philanthropic support of NICA and NICA leagues. Shimano understands the importance of empowering youth through sport and who have put their energies behind efforts that demonstrate and exemplify the traits that they themselves possessed and utilized to help them achieve success.


Shimano's mission is to promote health and happiness through the enjoyment of nature and the world around us.  As a global provider of bicycle components, soft goods and accessories, they strives to develop products that improve performance and make cycling more enjoyable. Shimano is committed to partnering with NICA to provide support to help NICA achieve its mission of building strong minds, bodies, character, and communities through cycling.
NICA League Founders Award
The NICA League Founders Award recognizes an individual's commitment, enthusiasm and perseverance in launching a new NICA league.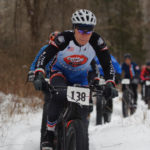 Tom Kruse, New Jersey League, Founding League Director
Tom has been riding bikes for most of his life and fell in love with mountain biking and its community after buying his first mountain bike in 1984. After a rewarding career in ERP system consulting and project management, and being a stay-home Dad to two awesome kids, Tom is enjoying semi-retirement and staying active with his wife, JoAnne. He's happiest when he's out on a bike ride, hiking, or helping to run the NJ NICA league. As a member of a 10 person founding committee, Tom was the founding NJICL League Director and is super stoked to have played a key role in bringing NICA to New Jersey.
"We are onto something pretty powerful here. When we started working towards the launch of the NJ league, our goal was to establish a community through which we could share our passion for cycling with a new generation. At the time, we could not have fully comprehended how many lives would be impacted by what we were building. It feels like at every race weekend or NICA event I hear a new story of a student-athlete (or coach) redefining their potential or discovering inner strengths through cycling. The diversity and multitude of stories I've heard is both staggering and inspiring. Thank you NICA for what has been an amazing journey - here's to many more years! " - Tom Kruse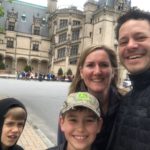 Mike Kuhn

, Pennsylvania League, League Director

I love being out there with the wind in my hair or the dirt in my teeth. I love sharing these experiences with my wife, our two boys, and our super sweet mutt, Roxy (I'd take the cats too, but they don't seem too inclined...'cause they're cats.)

Here's the thing, I am just a guy who put his hand up to get a league going. Without incredible people from across PA who volunteered as staff and coaches, who helped to spread the word, who help to raise funds to support the league, who made this work, this doesn't go anywhere. I greatly appreciate this award, but I'm only here to accept it on their behalf. To every one of them, "thank you."

I started mountain biking a long time ago and always had in my head that if we could get this sport into schools, it would explode. It is exploding and we're really just getting started, even as we celebrate NICA's 10th Anniversary. I'm still working on my bio, but what I hope it says someday is that I played a role in shaping a better future for young men and women, their families, and their communities, all across the USA, though this great sport.

"I'm so incredibly grateful to be a part of NICA. I've been lucky to know a lot of really fantastic people in my journey through this life, but NICA attracts amazing people in a way that I've never encountered elsewhere. From students to parents to coaches, to my amazing PICL crew, to our fellow leagues, and to the National HQ, NICA is overflowing with people who care so very much about building a better future for everyone and I feel very lucky to be a part of it. And one other thing, if you're gonna go, go big." - Mike Kuhn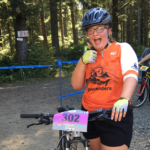 Aimee Baldwin

, Oregon League,

Salem Composite's Descenders

Hello! My name is Aimee and I am super excited to have been awarded the GU Energy Extraordinary Courage Award. I began my mountain biking journey last year when the Oregon League began, and I am so grateful that I found this amazing sport and community. Throughout my time with mountain biking, I faced many challenges that pushed me out of my comfort zone and dared me to be braver than I thought I could be. But with an amazing group of coaches, an encouraging team, and a positive attitude, I had a blast discovering the world of mountain biking, and I will continue to ride through this amazing adventure!

"When I think about my experience with NICA, the first word that comes to mind is community. As I started mountain biking with Oregon NICA League, everyone I met had this passion for mountain biking and they all seemed stoked to share it with new people. To me, it was inspiring and humbling to be around these people, because they showed me how to overcome challenges, and have taught me the joys of life's adventures. I am very grateful for my experience with the NICA community, and I hope to meet more riders to share my love of mountain biking with." - Aimee Baldwin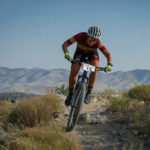 Hadley Peay

, Utah League,

Lone Peak Knight Riders

Hi! My name is Hadley and I like bikes! I'm not kidding - if I were to meet you, this is how I would introduce myself! I have been riding mountain bikes since I joined the Lone Peak High School Knight Riders 4 years ago and I quickly fell in love with the sport because of the challenge of improving my personal abilities. As a profoundly deaf athlete, I struggled to succeed in other sports, but found a home in the mountain biking community. I am very goal driven and I was able to progress quickly by setting goals for myself each year that pushed me harder than the year before, ending with my senior year goal: to win the Varsity girls state title.

"I have a coach that always says, "Every day you get to ride a bike is a beautiful day!" That perfectly sums up why I ride. The family I found in the mountain biking community has changed my life. I have found not only lifelong friends, but a lifelong sport.
" - Hadley Peay
Allyson Scheunemann, Pennsylvania League,
Central Susquehanna Hammers
In June, I graduated high school with honors. While also being a co-captain of our mountain bike team, I was involved in drama club, girl scouts, and I was taking college classes. This year I earned my Girl Scout Gold Award, I started a mountain bike camp, Girls ROC, for younger girls to learn basic bike skills in a less intimidating setting. This fall I will be attending Northern Vermont University-Johnson to study outdoor education.
"My experience with NICA has been very life changing. I had played "regular" school sports before and I had never really enjoyed it, in fact, I quit to ride my bike more often. Being apart of the league was one of the best things that happened to me in high school. Not only did I fall back in love with the sport, but I found a whole new group of friends, people that I probably would have never meet if it wasn't for bikes. I've been able to travel all across my state and ride my bike in some incredible places (and conditions). I will never forget all crazy experiences I have had with my teammates, coaches, and Girls ROC campers." - Allyson Scheunemann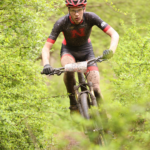 Patrick Frank

, New York League,

Niskayuna High School Mountain




Bike Team and Mohawk Cycling Team

Patrick Frank has been a member of the New York NICA league for five years. In the beginning of his racing career, mountain biking was just a way to have fun but gradually it has shaped Patrick's life on and off the race course. Patrick has gone from a shy team member to the captain of his high school team and their sister composite team, which Patrick helped create. By training and racing hard and volunteering his time and energy to the sport, he leads his team by example. His younger teammates look up to him and in return, he treats them as his equal, while trying to help them as much as he can. Patrick thrives off of the energy of his teammates and plans to continue his cycling at UVM while studying mechanical engineering.

"When I first started mountain biking in 8th grade, my goal was just to finish. Now at the end of my last season, my goal wasn't just to win, but to get as many people as I could excited about cycling. I've seen so much growth throughout this season in my team and it inspires me everyday. I want to thank NICA for not just giving me an opportunity to race, but to make new friends, who I value much more than state titles. Cycling is an amazing sport which has opened so many amazing opportunities in my life. Thank you to everyone who has helped me along the way, this was my last high school season but you have definitely not seen the last of me!" - Patrick Frank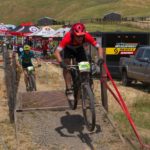 Elias Deuss

, NorCal League,

Redwood High School

Elias Brune Deuss is a JV student athlete, who has been on the Redwood High School Racing Team for the past four years. He is a talented film-maker, taking AP Studio Art 2-Design and being part of the Redwood High School Television crew. He also works on weekends, earned Life Membership in the Redwood Honor Society, and created and maintained an app for his school. This summer, he is volunteering at two Nor-Cal camps, working as a ride leader, trail steward, and filming promotional videos of the camps. Elias also participated in numerous volunteer projects with the Boy Scouts over the past 10 years.

"Although I trained and practiced with my team this year, I spent my time at Nor-Cal races taking photos and video to produce a video for the Nor-Cal League. Being involved with mountain biking and the NICA community has made a huge impact on my life. I have more confidence in myself as a leader. My team and the Nor-Cal directors welcomed and encouraged me to go beyond just riding and racing, and valued my passion for photography and film-making. NICA is inviting to all, no matter what your abilities are, and just asks that you do the best that you can. The student athletes are friendly and encouraging, and I have made great friends from many teams over the years. Our team won the California State Championship this year and although I spent more time behind the camera than on the race course, my teammates all celebrated this victory as a group effort, from the riders to the coaches to the parents….it was a community effort." - Elias Deuss
SRAM Coach of the Year
The SRAM Coach of the Year Award acknowledges a head coach whose qualities as a leader and motivator embodies NICA's mission to provide student-athletes with the coaching and camaraderie to help them achieve both competitive and non-competitive goals in a safe and enjoyable manner.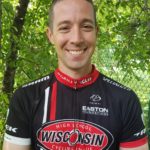 Dave Bender

, Wisconsin League,

Southeastern Lakes Scholastic Mountain Biking (SLS MTB)

Riding a bike has been a passion of mine my entire life, having participated in almost every level of competition. From the kid and his friends riding the same small dirt jump in a field for hours, to taking the starting line in a Pro cross country race, I've enjoyed every pedal stroke along the way. My family is what drives me to succeed. As a father of 4 young boys, I get to witness my kids make memories and fall in love with riding their own bikes. My wife Andrea has been an invaluable supporter of my journey on the bike and the time spent coaching with NICA. None of it would be possible without her.

"Riding with athletes who have never ridden singletrack before has taught me more about cycling than anything else. I was forced to think about aspects of riding a bike that I never gave much thought. Watching the athletes finally conquer a certain part of a trail or efficiently use their gears has become the more celebrated moments, not necessarily a podium finish. Witnessing all of the normal teenage clicks embrace our NICA core value of inclusivity has been a great experience as well. The bike is an equalizer and unites us as a team. It doesn't care what you wear, your age or how popular you are. The bike has allowed our NICA family to grow from one athlete our first year to a community of 6 teams. I'm grateful for the tremendous athletes, families, schools and community support that made one of my dreams a reality, a high school mountain bike team. " - Dave Bender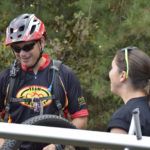 Larry Alonso

, Georgia League,

Gilmer Cartecay Composite Youth Mountain Bike Team

Larry is Head Coach of the Gilmer Cartecay Composite Team in Ellijay, Georgia, which is entering its third year of existence in the Georgia League. Larry is an active member of Autumn Ridge Community Church, and an Active Duty Commissioned Officer in the United States Public Health Service, stationed at the US Centers for Disease Control in Atlanta, where he works to reduce the burden of type 2 diabetes in American Indian populations. Married to his bride, Laura Lea (Team Cartecay Director), for 24 years and with six children (2 of whom are on Team Cartecay), their family loves to ride the trails! Coach Larry and Coach Laura Lea have been riding backcountry trails together since they were married. Coach Larry loves the team, and places priority on creating an environment that honors hard work, emphasizes caring for each other well with kindness and compassion, and promotes the exercise of good stewardship over the trails.

"It is hard to imagine a better youth development organization than NICA. With their unwavering commitment to youth development, inclusivity, and health promotion through a form of exercise that one can engage in all their lives, NICA has a formula that is making a population-level impact for good. " - Larry Alonso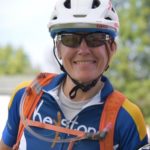 Alaina Dietz

, Pennsylvania League,

Keystone

Alaina is an adventure seeker who grew up riding horses and bikes and loving mechanical things. A former runner and US Cycling Federation national cross country champion, today, she rides because life is way too short to simply work all of the time and due to a blatant refusal to act her age. She finds deep satisfaction in sharing her passion for cycling and the rewards that come along with an active lifestyle with new riders of all ages. She is the head coach and director of Keystone Composite, and reports to Pocono Mountain School District each school day where she teaches science and mountain biking to at-risk high school kids.

"Bikes are magic." - Aliana Dietz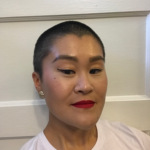 Mia Fox

, West Virginia League,

Kanawha River Wildcats

I am a mother of two beautiful teenage daughters, and I have always been an adventurous lady. I have have worked for the same insurance company for over 14 years and I work part time for the YMCA , as a spin instructor. I am very active in our local cycling community and started road riding long before I turned to mountain biking. I grew up in a family that has always had an appreciation for the outdoors and have amazing parents who adopted me from Seoul, South Korea. I am blessed to live in the city I grew up in and I hope to make an lasting impact in the cycling community here in Charleston West Virginia.

"I am so thankful to NICA and WVICL for giving me the most wonderful extended family. I have meet the most amazing individuals, students, fellow coaches and parents, through this mountain biking community. Every single day I get to wake up and know I'm part of this vast network of like minded people who embrace you with arms wide open, and give you the best "battery recharge" a person could ever ask for. I am very proud to say that I have gotten nearly every single mom on our team to get on a mountain bike and ride with our "Girls Only" group rides. I truly am the luckiest person alive. I get to wake up and know that I have created this team of coaches and students who support and encourage each other. They are my rock. When things in the world get tough and out of control, I go through pictures of our race season and see everyone smiles, the high fives, the younger students watching the older and more experienced riders on technical sections...and that right there is the exact reason why I coach. Being part of NICA and seeing my students overcome obstacles on the trail and in life, they are my happy thoughts, my battery recharge. My cup runneth over. " - Mia Fox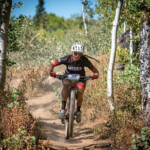 Natalie Quinn

, Utah League,

Weber High School

Natalie Quinn is a member of the Weber High School's team in the Utah division. She raced in the sophomore category for 10th grade and was hooked on the mountain biking experience, which drove her to race Varsity her junior year. In addition to being the team captain and winning her region, Natalie also performed very well in school, taking college level courses and maintaining a 4.0 GPA her junior year. She has competed in USA cycling races and loves the opportunity racing provides to explore new places to ride. She loves to ride and plans on doing so as long as she can. She hopes to ride in college and is excited to see where biking will take her.

"NICA was what exposed me to the race side of riding bikes. Before I joined the Weber High team the summer of my freshman year I had no idea that mountain bike races even existed. Through NICA I have been able to form connections with people I never would have otherwise, including my coach, who saw something in me I didn't know existed and helped me learn about the sport that I was so new to. NICA does that for so many other kids, building up the biking community instead of tearing it down. It is something everyone can participate in, no matter how fast, and encourages a love for the sport that one of the greatest out there." - Natalie Quinn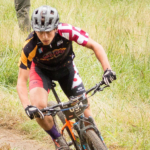 Ian Schwing

, Maryland League,

Mount Saint Joseph

I live right outside of Baltimore Maryland and attend school at Mount Saint Joseph. I'm blessed to have fallen in love with biking and meet so many people that have helped me in my journey in the sport, the community is something really special that I'm proud to be apart of. I love pushing the limits seeing how far and how hard I can ride and I think this attitude is what has driven me in the sport and allowed me to find success both in and out of cycling. There's nothing I'd rather do in the day then go on a ride a goof off with my friends.

"When I found out that NICA was coming to Maryland for my sophomore year, I made it my goals to take the whole experience to the next level. When practices started in the summer, I had some experience with biking and wanted to share it with all my friends who were interested that didn't already ride. It was really cool to see those people progress, along with my successes in NICA. It was awesome to race and be with my friends and that's something that was new to me. NICA brought a whole different form of biking that I've never experienced before and looking back at last year, it was definitely a huge highlight that I can't wait for next year. " - Ian Schwing
REI/International Mountain Bicycling Association Teen Trail Corps Award
The REI/IMBA Teen Trail Corps award is a new award this year that honors an indiviudual who has demonstrated respect, empathy and compassion towards other trail users by working both on and off the bike to build awareness and care for trails in their community.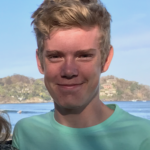 Tanner Hawley

, Oregon League,

Decenders (Salem Composite)

I have grown up with trees and trails all around. The outdoors are a huge influence in my life; primarily skiing, hiking, and mountain biking. When NICA started in Oregon I was extremely excited to meet new people with similar passions. While riding with the team, I felt supported and at home. The Decenders are fortunate enough to have amazing coaches that are always teaching and guiding us every pedal stroke of the trail.

"I don't know where to start, NICA provides such an amazing opportunity for student-athletes such as myself. The amazing people at NICA have successfully created a race environment where all people can feel welcome while competing. Each race course is precisely thought out to equally match the level of competition and just having fun. I look forward to working with my NICA team to further the development of mountain biking trails around Oregon." - Tanner Hawley