NICA is pleased to recognize outstanding student-athletes, coaches and volunteers from across the United States with the 2019 NICA Awards. 
The NICA Awards are presented across eleven categories to twenty individuals who have been nominated by their peers as the most outstanding student-athletes, dedicated coaches and most supportive volunteers and sponsors that have contributed to the youth cycling movement during the past year.
NICA President, Steve Matous, stated "The 2019 NICA Award recipients exemplify our mission of building strong minds, bodies, character and communities through interscholastic cycling. Through their involvement and contributions to their leagues, teams and the broader NICA community, each recipient has made a unique and profound impact. We are thrilled to honor these individuals and highlight their contributions to our community. Congratulations to the 2019 NICA Award recipients!"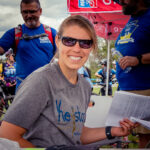 Ariana Crawford, Pennsylvania League,

Keystone Mountain Bike Team
Ariana has been involved in PICL for 3 seasons, beginning when her oldest son joined the team in 6th grade. Since she has a hard time sitting on the sidelines, she signed up to be a coach and, in doing so, became passionate about helping kids fall in love with riding, while improving her own biking skills. In 2019, Ariana widened her circle by starting to teach NICA First Aid/CPR to coaches in PA. Connecting with coaches one-on-one while ensuring the safety of student-athletes and coaches has gotten her even more excited about NICA and it's influence on communities across the country. This past fall, Ariana served alongside her friend, Mimi, as volunteer coordinator for the PA League. The parent and coach volunteers who stepped up to serve in all kinds of weather for the many race and adventure weekend volunteer positions, made the role of volunteer coordinator a breeze and incredibly fulfilling.
"I feel energized thinking about all of the ways NICA is helping improve the lives of people across the country. NICA has taken a tool, the mountain bike, and turned it into an agent for change. From trail work to team work, positivity to inclusiveness, NICA's mission and vision continue to touch the lives of students, parents, coaches, businesses, and community members. I can't imagine my family and our community without the positive influence of PICL and NICA, and am excited to see the growth and it's ripple affect in the years to come. " - Ariana Crawford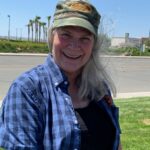 Dee Seymour, SoCal League,

Core Staff (

St Francis Team)
Even though my sons finished riding in 2013, I stayed on becoming SoCal volunteer coordinator.  I love my job and what this program offers our youth.
"The entire NICA organization provides a consistent program for student riders and watching our youth learn skills and stewardship of our trails and sport will carry them in adulthood" - Dee Seymour
CamelBak Distinguished Alumni Award
The Distinguished Alumni Award recognizes student-athletes who carries on the spirit of interscholastic cycling beyond their high school years.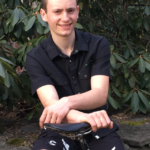 Zack Rundell, Pennsylvania League, Keystone Composite
The Keystone Composite team introduced me to mountain bike racing and I raced as part of the team for 3 years, winning the Varsity title one of those years. I went on to become an elite Men's Category 1 racer, coach for my NICA team, trail builder, and USAC official. I also give motivational talks all over the country about the challenges I faced in my youth as a neurodiverse person, and I hope to inspire others to work hard, never give up and always have hope.
"Champions are made from dreams to chase after, NICA gave me those dreams. Anyone can become great, even if they are different. Be the difference, do the difference make the difference. You have to push past comfortable to get to the top of the mountain." - Zack Rundell

Shimano Race Production Partner Award
The Race Production Partner Award acknowledges an individual whose outstanding partnership role in race productions is key to the success of a leagues race event production.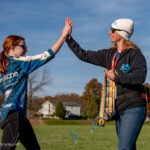 Melissa Davies

, Pennsylvania League

Melissa is a strong believer that bicycles are magical! As a former experiential program instructor, teacher, coach, and racer, she is now dedicated to the one mission that fuels her soul...more kids on bikes. Melissa discovered NICA three years ago and has been a part of the organization since. She is currently the Assistant Director of the PA league, and the Program Manager Adventure for NICA. Melissa lives with her husband, Josh, and two children, Miles and Althea, in State College, PA where they love to ride bikes, hike, and adventure as much as possible.

"My time as the Assistant League Director for PA and Program Manager Adventure for NICA have been the most rewarding, fun, challenging, and impactful experiences of my life. I absolutely love what I get to do for "work," and I'm beyond thankful and proud to be a part of the NICA family." - Melissa Davies
Quality Bicycle Products Community Impact Award
The Community Impact Award honors an individual whose dedication to high school mountain biking has resulted in positive impacts on youth, the community and the organization.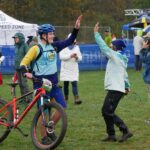 Anne Rock
, Pennsylvania,
AIM Academy
Anne started mountain biking before clipless pedals, suspension forks, and dropper posts (her USAC license has only 5 digits). When not mountain biking, hanging on in a crit, or cleaning mud out of her teeth after a cross race, Anne teaches high school English at AIM Academy where she also manages the high school NICA team with the help of amazing volunteer coaches. Anne also runs AIM's middle school Outride / Riding for Focus program which uses evidence-based cycling interventions to improve student social, emotional, and cognitive health.
"Cycling has accorded me numerous rewards including friendships, adventures, freedom, and confidence. NICA programming introduces a new generation to these rewards, and fosters community building through mountain biking. AIM Academy students, parents and coaches have all grown together by traveling to races, huddling under tents, cheering in the woods, and dozens of other ways NICA accords community building. The AIM students' demonstrations of grit, grace and growth inspire me and the other coaches, reminding us how powerful a single bike ride can be in changing a life. I am so grateful to NICA for giving our untraditional students an untraditional sport in which to thrive and shine. " - Anne Rock
Scott Nydam, Arizona,
Diné Composite and Gallup Composite
Scott Nydam and his small family live in the Gallup, New Mexico. Scott comes to NICA with experience in professional racing and sports performance management. He is now the founder of new nonprofit Silver Stallion Bicycle & Coffee Works, Inc. seeking offset the absence of bicycle industry opportunity on and around Reservation land. Scott believes fervently in the relational power of the bicycle and its ability to connect people, strengthen communities, and foster a purposeful and creative life.
"Everything that I've read about NICA has proven true. Each student-athlete has found a place within the teams – no matter where they come from, and each has seemed to walk away from the challenges they faced with a positive experience.  NICA not only provides a platform for kids to discover their personal best, it also provides an atmosphere for them to value it. I know I'm biased toward the bike, but once again it has proven to be the best tool this time to break down barriers, create common experience and connection that somehow transcends our differences."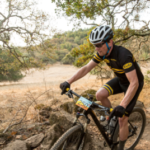 Joseph Floren & Family
The Floren family first became involved in NICA in 2011 when their son Sandy joined the Berkeley High Mountain Bike Team. Mountain biking soon changed the entire family's lifestyle as they all began riding and volunteering with the NorCal League. Sandy went on to win the 2018 U23 Men's National Championship and 2019 Collegiate National Championship, both for Cross-Country Mountain Biking, and continues to ride and race at the elite level today. Joe Floren continued his commitment to NICA not only as a coach for the Berkeley High Team, but also providing philanthropic support for both the NorCal League and NICA National and currently serves on the NorCal Board of Directors.
NICA League Founders Award
The NICA League Founders Award recognizes an individual's commitment, enthusiasm and perseverance in launching a new NICA league.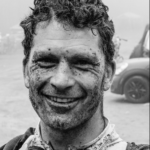 Jon Posner, Maryland League, League Director
Jon fell hard for mountain biking in college in 1993 and the sport has played a central part in his life ever since. He has spent time as an amateur racer, professional MTB team mechanic and manager, bike shop mechanic and manager, and he has involved himself in numerous advocacy, event production, and trail work projects along the way. Jon splits his time now between NICA and family life, and keeps his riding skills sharp in Patapsco Valley State Park in Catonsville, MD.
"A tremendous part of the success of the Maryland League was the work done by the 19 leagues before us and by NICA national staff refining the glide path for new leagues. Add to that the vibrant MTB community that already existed across Maryland, and the core group of amazing luminaries that came together to create our league staff, and the result has been nothing short of magic!" - Jon Posner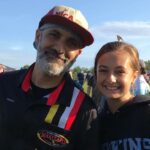 Fred Powell

, Maryland League, League Director

Fred is the Co-Founder and Co-League Director of the Maryland Interscholastic Cycling League. He has been an avid cyclist for 30+ years and still loves to hit the trails with his NICA teammate, Pozz, whenever he can. Fred's basement bike shop is quickly becoming a place of legend, from lodging fellow NICA staff, hosting regional training's, and being a launch point to epic adventures in Patapsco State Park. It is a great place to meet for "business" or just to hang with friends pre and post ride.

"Early in the process of launching MICL, Jon and I would find ourselves discussing mutual friends from our cycling pasts and each time we'd chirp in unison "what a great person". Well, the MTB community fosters great people and NICA is just another proving ground for that. We're thankful for having this opportunity through NICA to reconnect with old friends and create new friends all across Maryland, the Mid-Atlantic, and the United States. It often reminds me of the William Butler Yeats quote, "there are no strangers here; only friends you haven't yet met". - Fred Powell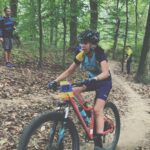 Bella Anzideo

, Pennsylvania League,

AIM Academy

I joined NICA and started riding seriously two years ago. Mountain biking has become a serious part of my life and I wouldn't change it for the world. I've come out of my shell and become more confident. I will always be internally thankful for that.

"NICA and mountain biking has changed my life. The culture of the sport is one most unique and spirited. Even during races, the other girls are always willing to help. For example, in my last race one of the other girls told me what line to to take." - Bella Anzideo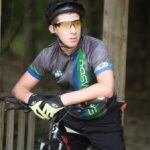 Andrew Miller

, Georgia League,

NITRO Composite: Roswell High School Team on race day

Andrew Miller is 19 years old and a student at Roswell High School. He loves all sports and is a loyal fan to his favorite teams. He is empathetic to those around him and is frequently referred to as the Mayor of the High School halls. He enjoys hanging out with his friends playing basketball and loves to be a part of the mountain bike community. When Andrew was entering 9th grade and found many sports to be highly competitive he started looking for a sport in which he could participate at his own pace. He discovered mountain biking and learned about NICA and the Georgia Interscholastic Cycling League. There he found coaches and teammates who supported and encouraged him and made him feel a part of the team. Andrew was diagnosed at four years old with Fragile X Syndrome and while it has provided many challenges throughout his life it has also made him the kind determined and energetic person he is today. His determination helped drive him to participate in this sport he came to love and, with his mom's support and the League's assistance, created some unique accommodations to work around the obstacles that race day presented for him. Andrew has now completed his senior year of high school and while he will no longer compete, he intends to volunteer on race day and is looking forward to finding a young adult mountain bike club or league in which he can participate.

"My team made me feel good when they encouraged me and never made me feel bad if I couldn't or was afraid to do something. I liked the energy and excitement on race day, cheering on my teammates and meeting people from other bike teams." - Andrew Miller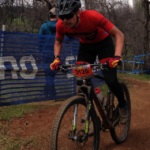 Milan Ferus-Comelo

, NorCal League, Albany High Cougars

I started my mountain biking journey in 2017 when I joined the Albany High Cougars. Over the three years on the team, I went from a complete novice to a rider who is comfortable on technical terrain. I have enjoyed being a mentor to other riders on the team and making sure they feel welcome as part of the mountain biking community. Besides cycling, I am interested in tech and have taught myself to program. When I am not biking, I spend my free time developing websites, software, and AI algorithms. I enjoy sharing what I have learned with others and empowering them to change the world. As a mountain biker, I am committed to embodying the five core values of NICA: Equality, Inclusivity, Strong Mind, Strong Body, and Strong Character.

"NICA's efforts to facilitate healthy competition and exercise among high schoolers have created an incredibly supportive community of amazing coaches and riders for which I am extremely grateful. The NICA framework has instilled a love for cycling in me that has given me the freedom to explore new places and build my mental and physical endurance. NICA has created a professional environment with camaraderie among riders in which you don't have to win medals to be considered a winner. Regardless of your skill level, riding with NICA lets you push your limits and enjoy the freedom that only mountain biking can bring." - Milan Ferus-Comelo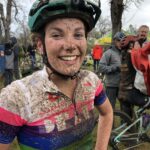 Audrey Fehlhaber

, NorCal League,

Sir Francis Drake High School MTB Team

Audrey Fehlhaber has raced with the NorCal league for the past four years. She loves to share her passion for mountain biking with others, whether it be through working at local bike camps during the summer, volunteering with Little Bellas, hosting dinners for female MTB riders in her community, or putting on girls rides for fellow NorCal League athletes. As a co-captain of her school's team, Audrey strives to get more kids on bikes and make sure that each of her teammates has a positive relationship with cycling and racing. When she's not on her bike, Audrey loves to ski, hike, play soccer, and travel. Audrey is planning on attending Tufts University in the fall to study chemical engineering, and is excited to explore the biking opportunities New England has to offer.

"When I joined my school's mountain biking team as a freshman, I had no idea what I was getting into. Little did I know that within a few short months, I would meet some of my closest friends, push myself harder than I thought possible, and find a group so tightly knit that I would consider it my second family. As a senior racing varsity this year, my motives for riding haven't changed; I ride to be outside, to enjoy the company of this insanely supportive NICA community, to test the limits of my own strength, and to pursue my love for the sport. Through it all, I've learned to count on a group of peers, coaches, and parents who have the same passion for riding that I do. I owe my successes, large and small, to the entirety of the NICA community. " - Audrey Fehlhaber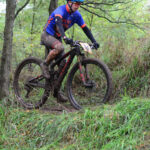 Elijah Johnson, Wisconsin League,
Homeschooled Athletes of Waukesha County MTB (HAWC MTB)
My name is Elijah Johnson. I have been racing mountain bikes since 2012. I joined the local NICA composite team in 2015, then helped form our county-based homeschool team in 2017. For the last 3 years, I have raced Varsity in the Wisconsin League for HAWC MTB. In high school, my favorite subjects have been Math and Physics. After graduating high school, I plan on studying Mechanical Engineering because I love building and designing.
"NICA has allowed me to bring friends into the sport of mountain biking. Both races and practices provide a great opportunity to hang out with friends and to push each other. Through the Wisconsin High School Cycling League, I have refined my bike skills, met many new friends, and brought others into the great sport of cycling." - Elijah Johnson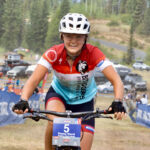 Emma Hurst

, Idaho League,

Madison

Emma is amazingly determined. As a junior in high school, she has quite a list of accomplishments to her name: climbing to the summit of the Grand Teton and to the bottom of the Grand Canyon, earning second place in her first triathlon, finishing in the top 5 of her race category every year--even as a junior racing varsity, achieving a 4.0 so far, playing cello, running hurdles and pole vaulting, participating on student council for three years, serving as a youth leader in her church, and being a GRiT ambassador for the Idaho League and a captain of her bike team. But, most importantly, Emma LOVES people. She has always loved people and experiences more than tangible things. That love, combined with her enthusiasm for life, means that at a race, she will be found cheering for not only her own teammates but for every student-athlete on every team and encouraging her teammates to do the same. Her enthusiasm is contagious.

"Biking with my team in NICA's Idaho League changed my life for good. My experiences led me to: take care of my body by eating well and working out, persevere and remain positive even through challenges and discomfort, become friends with people of similar interests across the state of Idaho. I love that at a NICA event, we cheer for EVERY racer of EVERY team. When I hear people call out my name during a race, it's like they're pouring energy into me--I love that!" - Emma Hurst
SRAM Coach of the Year
The SRAM Coach of the Year Award acknowledges a head coach whose qualities as a leader and motivator embodies NICA's mission to provide student-athletes with the coaching and camaraderie to help them achieve both competitive and non-competitive goals in a safe and enjoyable manner.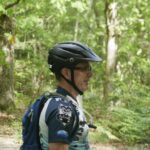 Michael Murphy

, North Carolina League,

Pisgah Rage

After 36 years in the hotel industry, leading teams and traveling 80% of my career I set a plan in place to retire from corporate America and seek-out an opportunity to give-back to my community. Today I am a part-time adjunct professor in the Hospitality Program at Asheville's AB Tech College and Head Coach for Buncombe County's Pisgah Rage NICA Team. Both of these roles allow me the chance to offer my skills to some amazing students and dedicated coaches. When I learned about the chance to coach our next generation of mountain bikers I immediately jumped at the opportunity. Today I get 100% of my motivation from witnessing the development of our student-athletes.  

"I tell this story to everyone who wants to hear it: NICA is one of the most well organized and well structured associations I have ever been involved with. From a) my first experience entering the coaches portal to obtain my Level 1 coaching status to 2) attending my first NICA, North Carolina race and how blown-away I was with the size, the volunteers in action and the thrill in each student-athletes eyes up to 3) obtaining my level 3 status and leading a team, NICA has created an amazing platform to succeed. If you want to give back to the youth of your community in the awesome sport of mountain biking NICA offers up everything from A-Z on how to structure and deliver a worth-while program." - Michael Murphy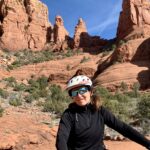 Agnes Drogi

, Arizona League,

BASIS Flagstaff

My passion for biking came many moons ago from getting a MTB as a wedding present... a good old hard tail on which I cried on rainy, muddy rides as I learned perseverance and grit… Turned out, I was in for the long haul, and totally grew in love (both with the bike, and the hubby 😊). Biking took us many places, biking kept us in the Southwest after discovering the awesome riding scene there. We covered many miles, for discovery, for fun, for races, solo, with friends… When our kids came along, we made sure they would know how to ride almost as soon as they could walk, so they could experience for themselves that feeling of freedom and ecstasy. Becoming a mountain biking coach with NICA was a very easy decision to make as I wish to offer that opportunity to other kids at their school. Biking has been my stress relief, my safe haven, my stable place for so long that I don't know who I would be without it! I hope to inspire as many kids to find that same passion, as I know it will be for the long run...

"My experience with NICA, and more specifically the Arizona League? It's been so amazing! I've been blown away by what our Team Director and his hard-core group of volunteers have developed since 2012! More kids on bikes every year, growing at an exponential rate, giving such amazing opportunities to middle schoolers and high schoolers! We went from a couple occasional kids entering adult races, to entire race weekends dedicated to them. But it is not all about the races and I really share and appreciate the league's vision, mission, and values. It's been so amazing, so inspiring, so rewarding to put my passion for MTBiking at work for these kids! Thank you NICA for all you do for them!" - Agnes Drogi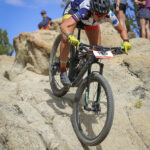 Sydney Nielson

, Utah League,

Lone peak High School

My name is Sydney Nielson and for the past 4 years I've loved racing with the Lone Peak High School Mountain Bike team in the Utah NICA league. Along with NICA, I also compete nationally on the Rouleur Development team. Biking has changed my life! It has taught me to have a deep love for pushing past your limits to see your true potential. I will be a biker for life because of my involvement in these programs.

"When I joined the Lone Peak High School Mountain Bike Team I was new to biking and definitely wasn't thrilled about it. I joined because my older sister was on the team, but now after 4 years of being involved in the mountain bike community I have learned to have a deep love and passion for pedaling my bike. Now I live by the simple motto of "Risk it". If we aren't willing to risk failure, we aren't opening ourselves up to potential greatness." - Sydney Nielson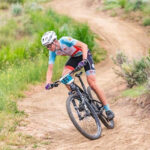 Carson Hampton

, Idaho League,

Timberline High School, Boise, Idaho

Carson has been riding and racing mountain bike for the past four years where he has found great success in all areas of cycling. When not working as a bike mechanic at his local bike shop, he races competitively in all aspects of cycling throughout the year including road, cyclocross, enduro, cross country and his favorite, short track. This year Carson will not only be racing in the Idaho NICA league as a varsity racer but will also be racing in the UCI Jr. Series in both XCC and XCO throughout Canada and the United States.

"One of my favorite quotes is by Eddy Merckx, 'Don't buy upgrades, ride upgrades'. Many NICA riders believe that owning the best, most expensive bike on the market makes them the fastest on the race course. However, a bike is only as fast as its rider and many riders overlook the intensive, and exhaustive training it takes to become an exceptional cyclist. Training is not a seasonal opportunity, but a year round lifestyle choice with many sacrifices. To be fast, you need to train year round. Just because the NICA season may be over, your training never will be. Hill intervals never end!" - Carson Hampton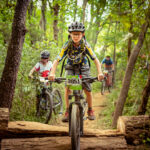 Landry Crawford

, Pennsylvania League, Keystone

Landry lives in Northeastern PA and joined Keystone Mountain Bike Team in 6th grade. He started riding because his brother was already on the team and his parents were involved. At first, he wasn't sure he would like mountain biking, but once he started riding, he found he loved it. His favorite parts about mountain biking are having fun with friends at practice and riding on the trails. At his first race, he was nervous and scared, but he quickly realized that competing was fun. Now he likes participating in the races because he is forced to work hard and has good competition from other riders in the league.

"NICA has given me the chance to learn that not everything comes easily and hard work pays off. I've experienced this through riding hard in practice and by working on trails. NICA has also helped me to make great friends not just on my team, but across PA. The adventure rides have taught me that mountain biking isn't just about racing, but having fun while riding bikes. I look forward to the upcoming season to see friends from all over PA and to get back on the race course." - Landry Crawford