NICA is pleased to recognize outstanding student-athletes, coaches and volunteers from across the United States with the 2020 NICA Awards. 
The NICA Awards are presented across eleven categories to individuals who have been nominated by their peers as the most outstanding student-athletes, dedicated coaches and most supportive volunteers and sponsors that have contributed to the youth cycling movement during the past year.
"The 2020 NICA Award recipients exemplify our mission of building strong minds, bodies, character and communities through interscholastic cycling. Even during a year when activities were restricted due to the pandemic, our student-athletes, coaches, volunteers and community found new and innovative ways to embrace our values and continue to bring NICA's mission to our community. Through their involvement and contributions to their leagues, teams and the broader NICA community, each recipient has made a unique and profound impact. We are thrilled to honor these individuals and highlight their contributions to our community. Congratulations to the 2020 NICA Award recipients!" says Steve Matous, NICA President.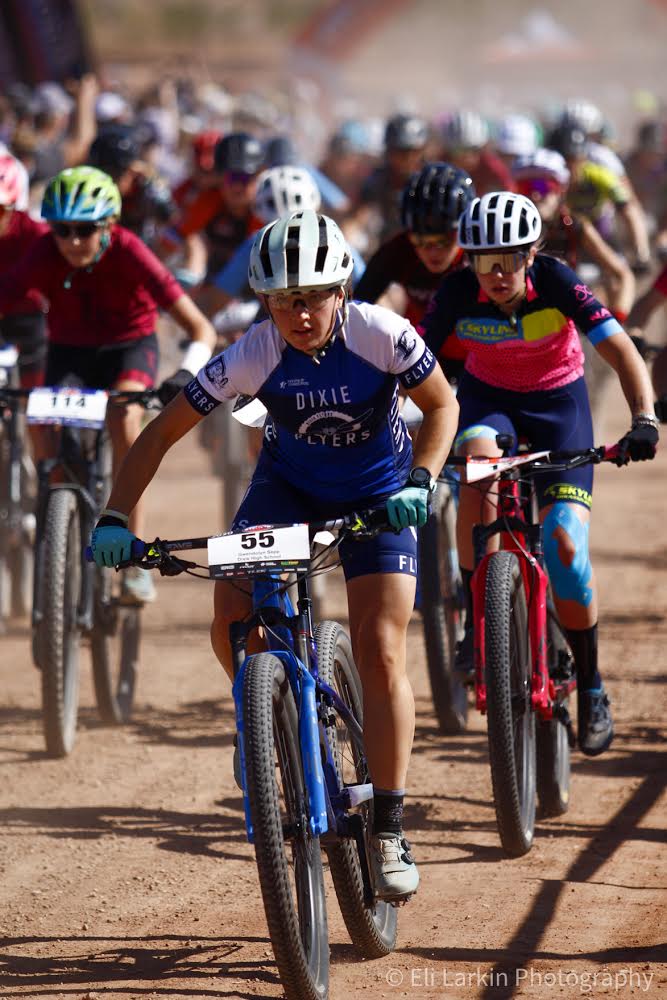 Gwendolyn Sepp, Utah League, Dixie High School
Gwen joined the Dixie High School mountain bike team as a junior in high school after taking part in a local mountain bike race and falling in love with the sport. Her first year racing was a learning experience that prepared her for a stellar senior season as captain of her team. Gwen is also the captain of her high school cross country team; she finished in fourth place at the Utah High School cross-country championships a few days before winning the mountain bike state championships. Gwen plans to continue racing competitively in college while she pursues a degree in exercise physiology.
"Through NICA, I have been able to connect with so many wonderful people who like to have fun on bikes and work with incredible volunteer coaches who have taught me skills that continue to help me on and off the bike. The camaraderie among riders in my area is amazing! I have made so many friends not only on my own team but also from other teams in my region and throughout the state! Learning how to race mountain bikes has taught me to be more patient allowing me to better push my limits both mentally and physically." - Gwendolyn Sepp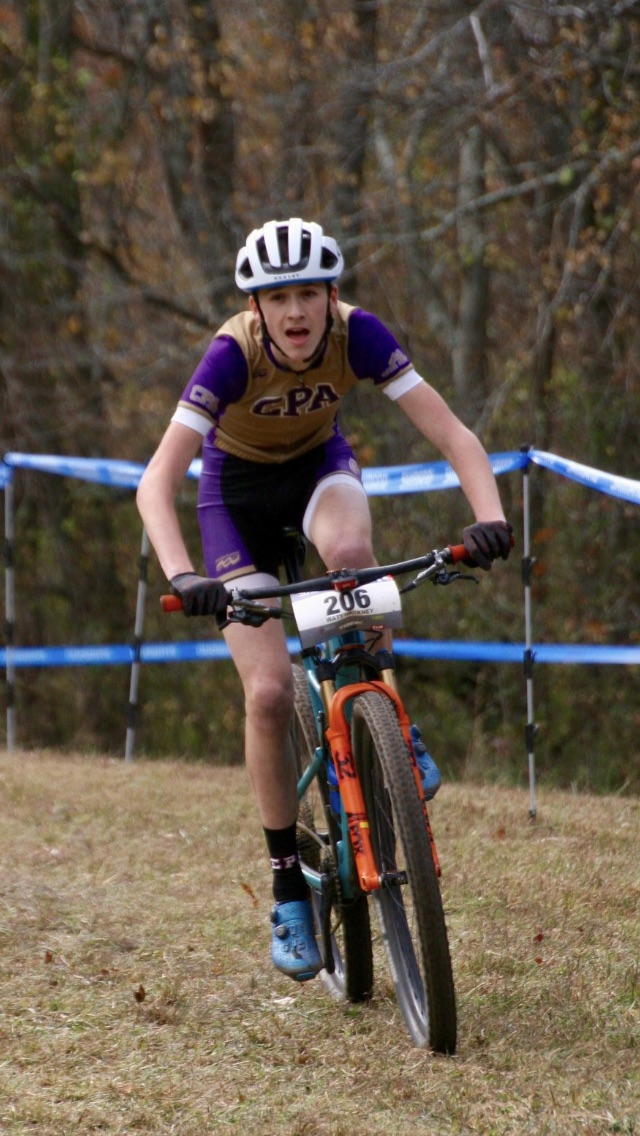 Watt Hackney, Tennessee League, Christ Presbyterian Academy
Watt started racing in NICA in the 7th grade and from that first year he was hooked. He started racing in the summers in the regional USAC league and traveled to Colorado where he spent two summers at the USAC Talent ID camp. Since then, he has competed in the USAC Nationals in both enduro and cross-country, and is now a part of the Bike Fetish Devo team racing enduro throughout the Southeast. Finally, he is so excited to be a part of the Brevard College Cycling Team in the Fall of 2021.
"I am amazed at the level of competition at the varsity level and have also enjoyed the friendships that I have developed with those guys. I have also been blessed to help with our team, mentoring and teaching our younger riders, and this has been a great lesson in leadership." - Watt Hackney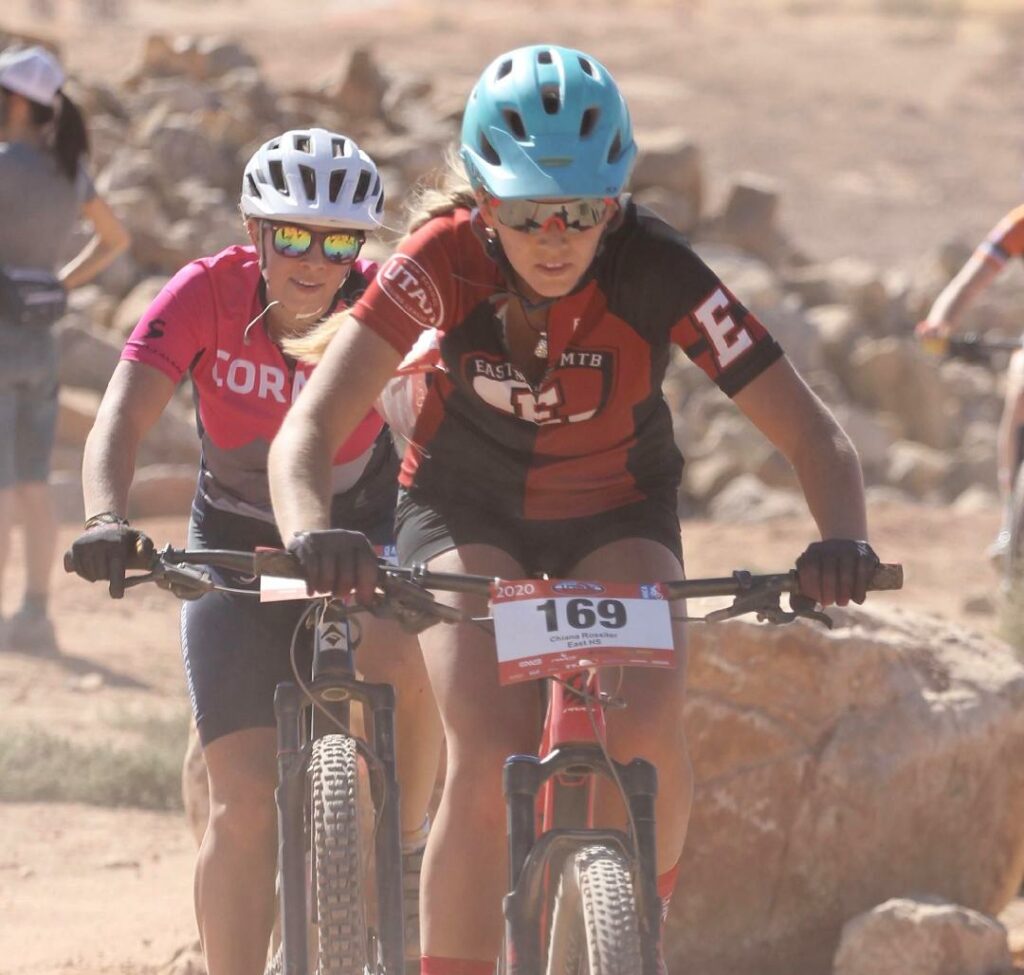 Chiana Rossiter, Utah League, East High MTB
Chiana, a native Utahan, has been riding with NICA since her seventh-grade year. She loves sharing her enthusiasm for mountain biking and helped her coaches double the size of her team. Her passion for mountain biking has taken her across the western United States and to Italy. Chiana worked through injuries her sophomore and junior year to finish her NICA career racing Varsity. She is looking forward to being a ride leader to her younger sister and brother and plans on fitting a bike into her dorm - no matter how small it is. 
"Through NICA, I have become a stronger rider and have made so many memories, but most importantly, I have learned about character. NICA has taught me the importance of inclusivity, the significance of helping others, and the value of pushing past my limits to see my true potential. I will take all that I have learned from mountain biking into my future." - Chiana Rossiter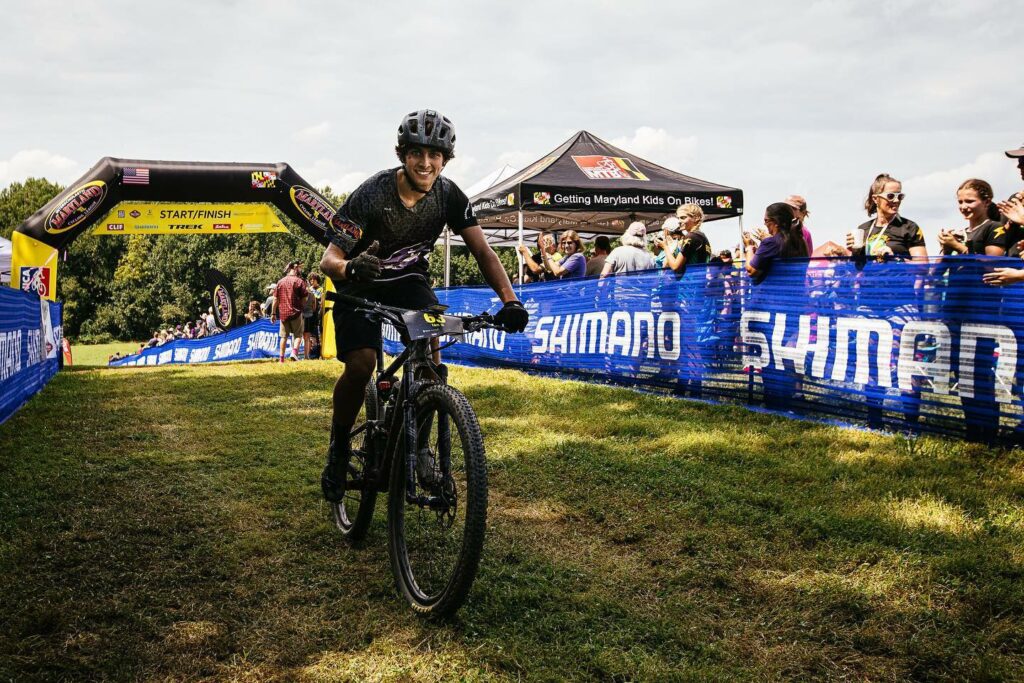 Ian Schwing, Maryland League, Mount Saint Joseph 
Ian is a senior in highschool and has a deep passion for cycling and spending his time outdoors. You can usually find Ian in his local woods of Patapsco Valley State Park riding the hundreds of miles of trails or studying until he falls asleep maintaining a 4.6 GPA in school. He is a rider for the nationally recognized Flow Formulas racing team and has had many successes on the bike outside of NICA as well, including holding the current high school course record for the Shenandoah Mountain 100 mountain bike race. Ian plans to continue his studies in college as an engineer, and of course to ride the rest of his life. Ian also dedicates his time to the community by maintaining trails in Patapsco, serving as a Board Member for the Friends of Patapsco Valley State Park, and working at his local Bike shop, Patapsco Bicycles. Ian loves spending his free time with his friends and family and going on fun, crazy, and exciting adventures. Ian is always looking for those experiences that build his mind, body, and most importantly, his character. 
"NICA has been an incredible experience for me and is something that I am proud to be a part of. What I love about NICA and the cycling community is the people. Coaches, athletes, directors, whoever it is that loves bikes, are all willing to reach out their hand and bring you up to your fullest potential. I have done things that I would only have dreamed of being able to do, and if someone were to tell me four years ago the things I would accomplish in cycling, school, or life in general, I would not believe them. The people around me in our NICA league and cycling community have shown me how to work harder, how to be better, and how to be a leader. There is nothing more satisfying than doing the same for my peers and teammates." - Ian Schwing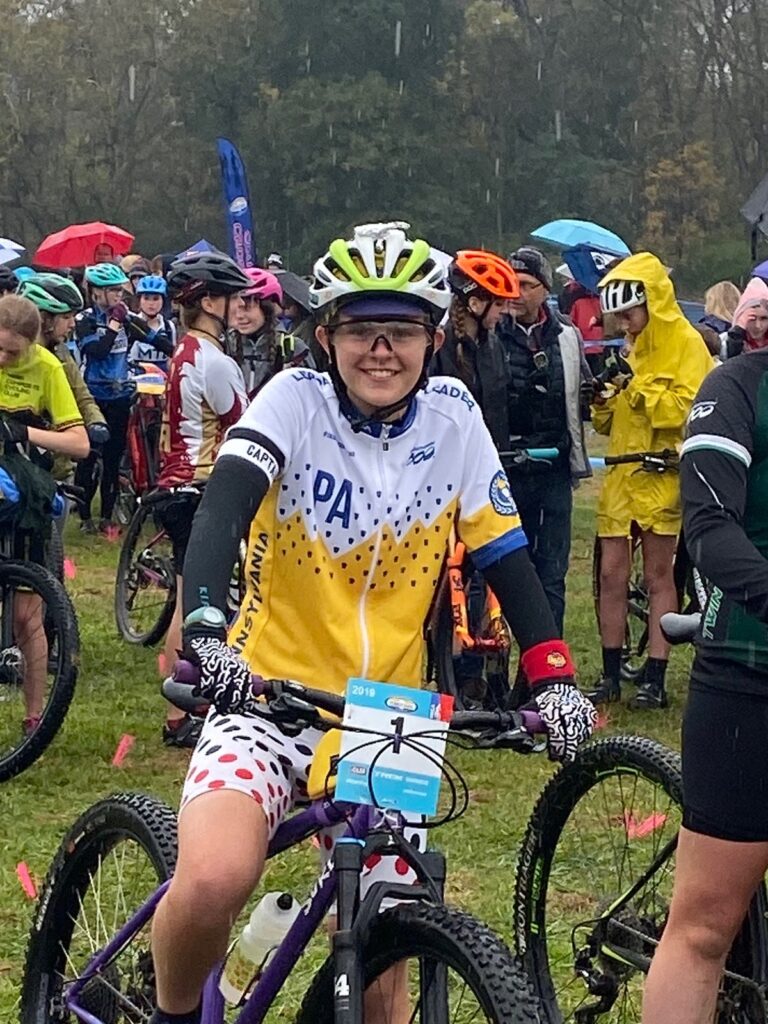 Lucinda "Luly" Kaye, Pennsylvania League, The Centre County Crows
Luly is from State College and loves mountain biking, gravel riding, and fat biking. Luly began biking in 6th grade and has been hooked ever since. They ride with the Centre County Crows and are dedicated to making the cycling community a more equitable space. Apart from the Crows, Luly also coaches the Single Track School for Girls, a program which attempts to get middle school girls into mountain biking, and is a part of the National Youth Bike Council which is a youth run and lead program striving to teach leadership and increase bicycle safety in metropolitan areas. Outside of biking, Luly loves ecology, skiing, backpacking, and rock climbing. 
"NICA has brought me so much joy over the past 4 years and provided me with a community where I have been able to grow as both a biker and a person. It has challenged me to take on other bike adventures and to get involved in bike advocacy. I have gained confidence, leadership opportunities and life long friends." - Luly Kaye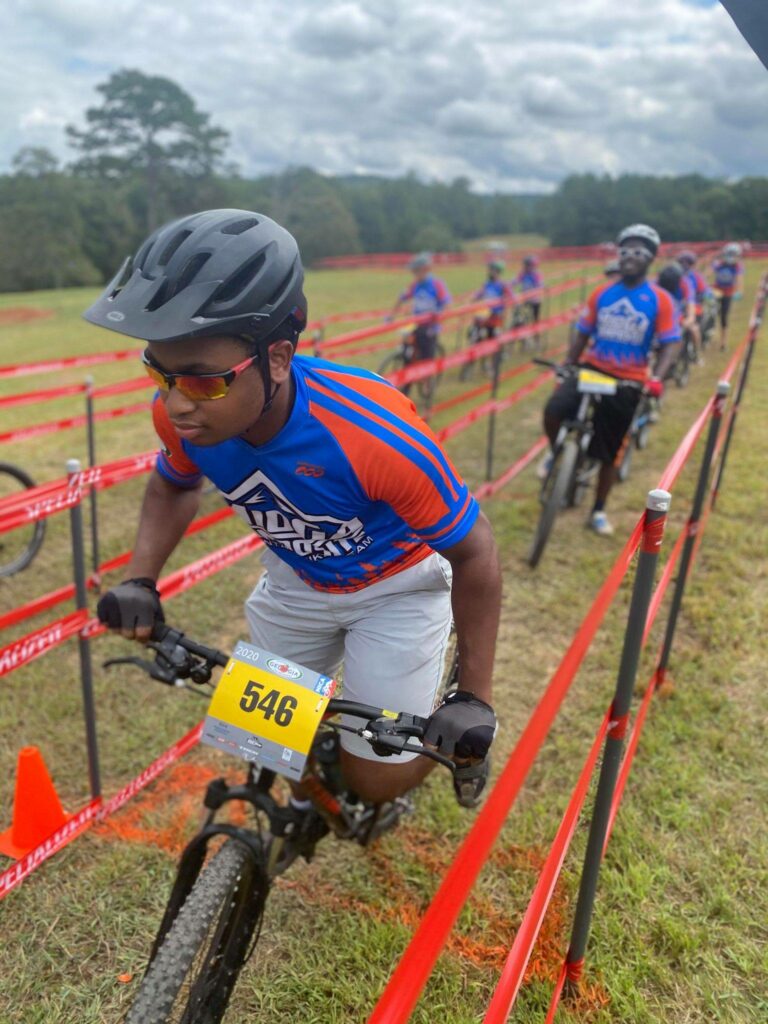 Richone Jackson, Georgia League, Middle Georgia Composite
Richone has been biking for two years and was on the first year of the Middle Georgia Composite team. He is the president of the youth bike team and it has grown from 4 student-athletes to close to 40, including both road and mountain biking. He is a very active volunteer and participates in JROTC at Westside High School. 
"This upcoming year will be my last as I will be graduating from high school. I am so thankful for this experience that taught me leadership, grit, and independence." - Richone Jackson
SRAM Coach of the Year
The Coach of the Year Award acknowledges a head coach whose qualities as a leader and motivator embodies NICA's mission to provide student-athletes with the coaching and camaraderie to help them achieve both competitive and non-competitive goals in a safe and enjoyable manner.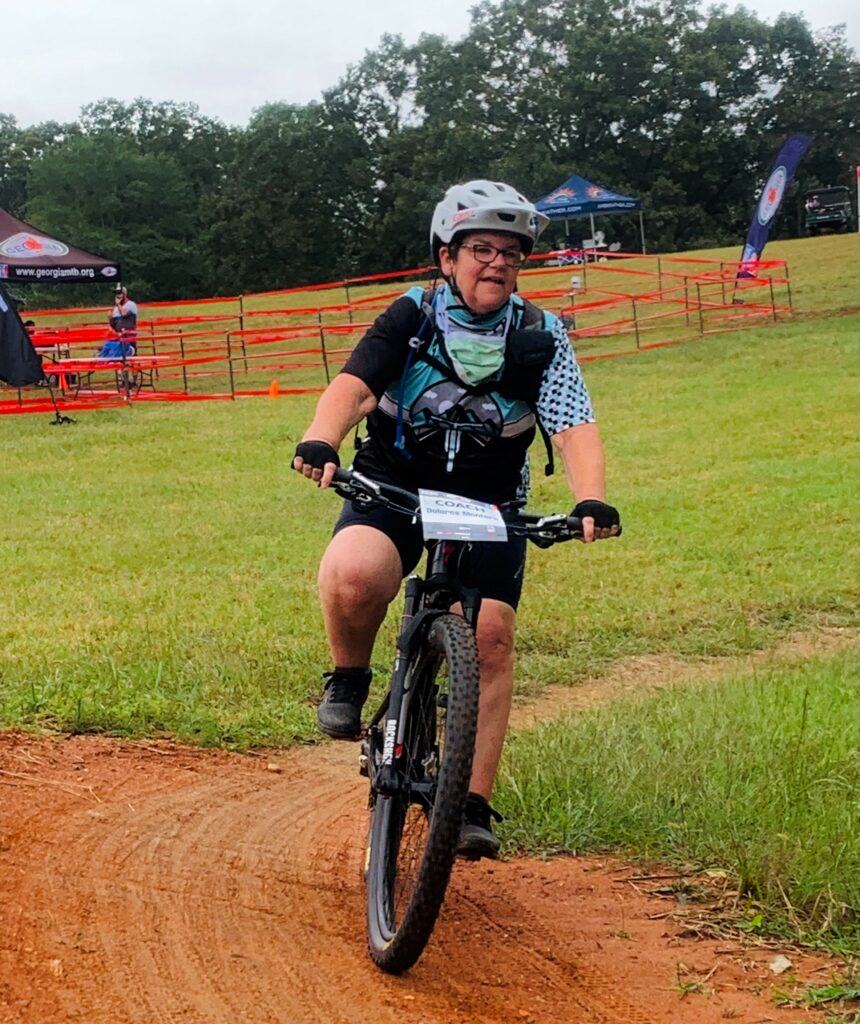 Dolores Montero, Georgia League, Forsyth County Composite and North Forsyth HS 
In late 2016, Dolores' husband Eddie Montero was asked to start a team for their county since there were enough riders to do so. He asked Dolores to become a coach and she agreed! Together they started the 2017 Forsyth County Composite team with another coach and only 4 riders. They were scared that no one would join the team but within days of starting the Facebook page and advertising the beginning of the team, they had multiple inquiries and their first information meeting was a success signing up several new riders. By the start of the race season they had increased the team from 4 riders and 3 coaches to 19 riders and 13 coaches!! 
"I have been blessed beyond my expectations, as well as our family, with our Georgia League MTB family! I have been encouraged, positively pushed outside my comfort zone, challenged to look beyond myself, and allowed to expand my knowledge to lead others and embrace families and their student-athletes who have filled a spot in my heart I really didn't even realize I was missing. These kids are "mine" to love, encourage, instruct and help mold during the season and beyond. The parents and coaches have become my extended family of which I am so grateful for their love and support!" - Dolores Montero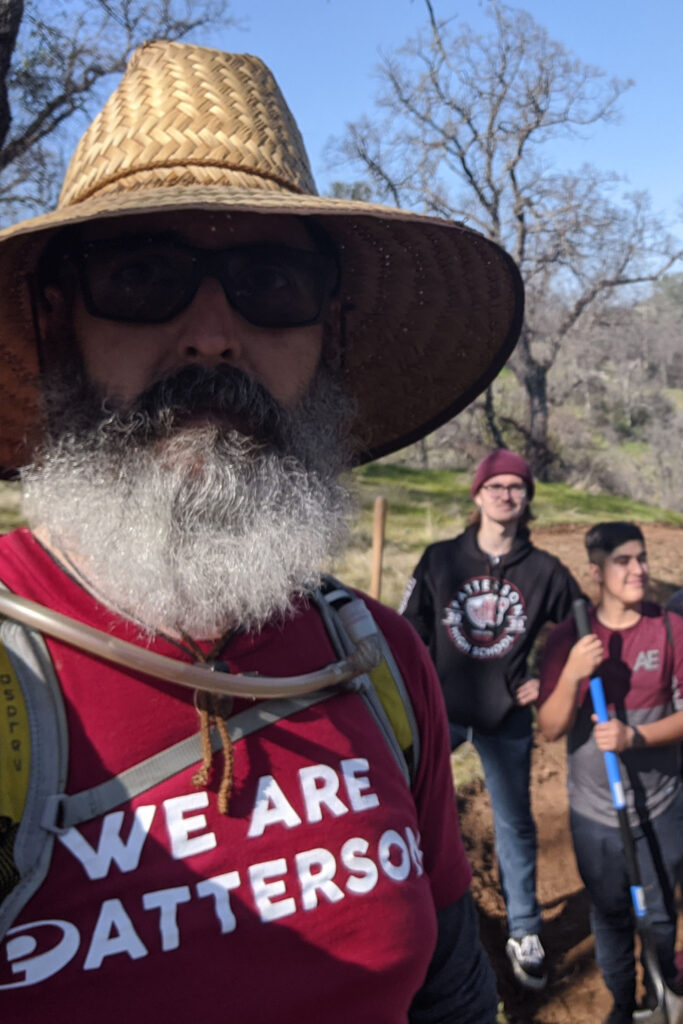 George Crawford, NorCal League, Patterson High School
George Crawford has been riding and racing mountain, road, track, and cyclocross bikes since the mid '90s. He was born and raised in Patterson California and has taught at PHS for 21 years. He started the Patterson High School Team as part of the NorCal League last year with the support of a great community and coaching staff.
"Being involved in NICA and the NorCal League has given me the opportunity to introduce an unlikely group of young people to the wonderful world of mountain biking. Taking our first group of riders to race in Redding, CA last year before Covid-19 put an end to our season was a highlight of my cycling life. Watching the team members push themselves on the muddy racecourse and come across the finish line exhausted, filthy but proud of themselves made everything worth it." - George Crawford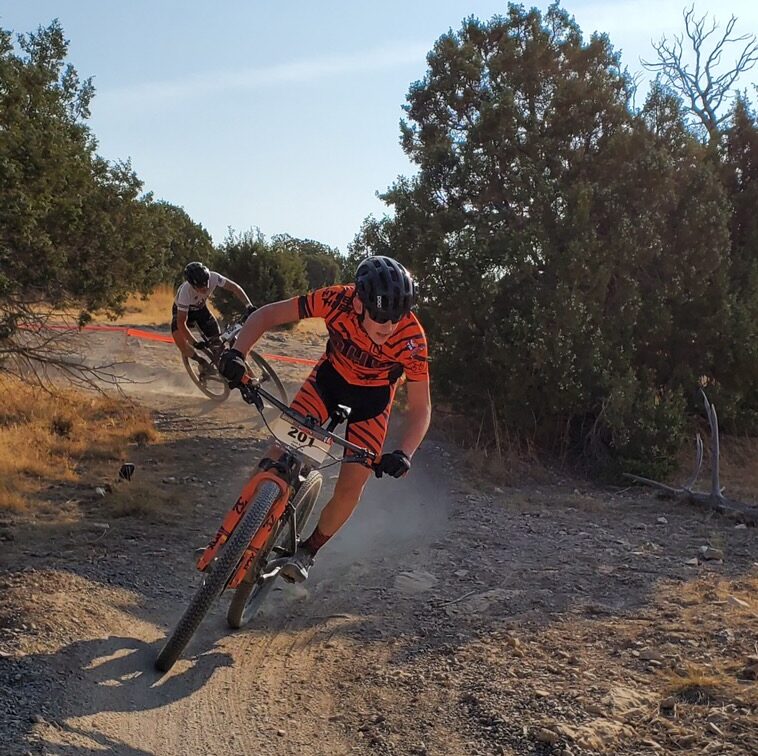 Jack Egan, Utah League, Ogden High School Mt Bike Team
Jack rode for the Ogden High Mt Bike Team from 2015-2020. He loves to ride and spends most of his free time in the saddle. Jack was varsity 3rd overall in the North Region Utah League and took 14th at state. He has played most sports and came to NICA because his profound hearing loss isn't an issue with cycling.
"NICA has been one of the most influential things to build my character and has made me a better person. The people in this sport are the most amazing and optimistic people that you will come across in your life and will change you for the better. From my time racing with the league I have learned that I can do anything that I set my mind to no matter how difficult it may seem at first. I will always cherish my time racing with NICA and the people I have met while racing." - Jack Egan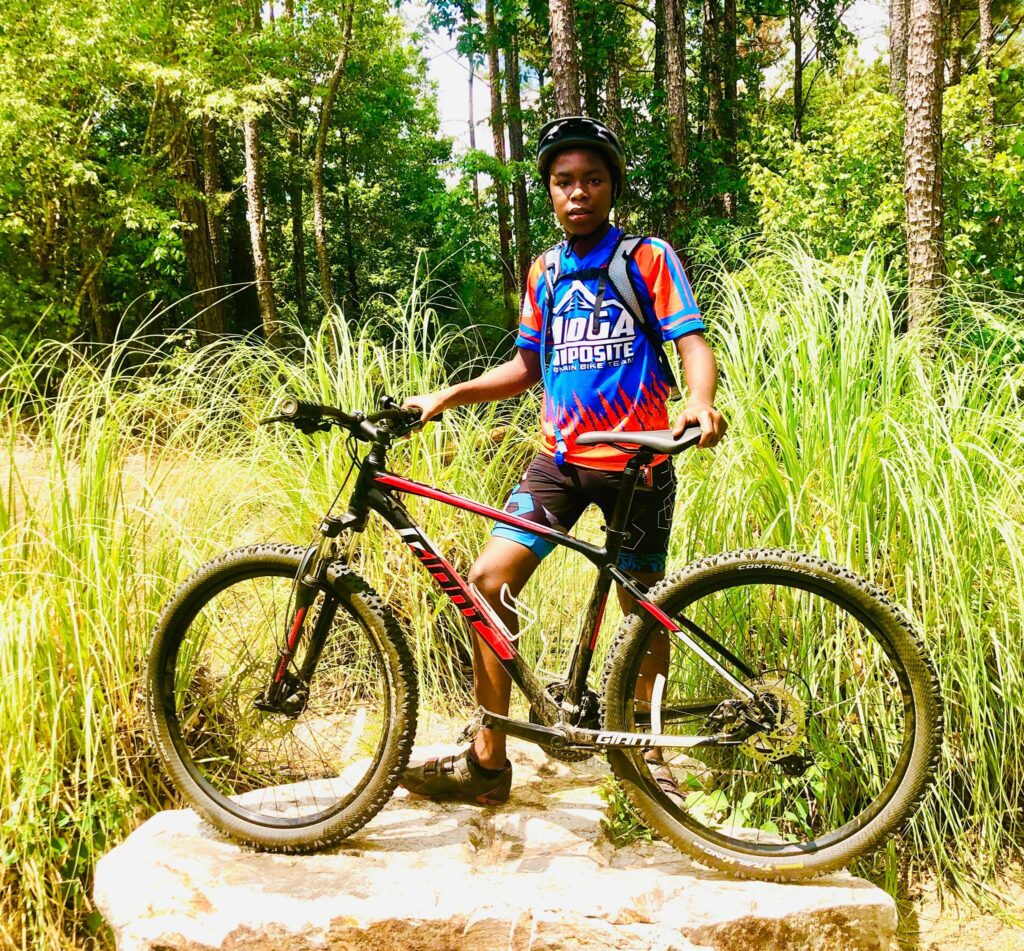 JaDarrious Taylor, Georgia League, Middle Georgia Composite
JaDarrious' teammates know him by his last name Taylor. He loves biking but got interested when the U Create Macon coaches approached him about joining their team. Even without riding on trails before, he was in the top 25% of riders in his division. Taylor has a love of mountain biking and can't wait to build upon that next year. 
"My experience was so wonderful. My goal is to keep practicing and to get better each year. NICA watch out for me!" - Jaddarious Taylor

Shimano Race Production Partner Award
The Race Production Partner Award acknowledges an individual whose outstanding partnership role in race productions is key to the success of a league's race event production.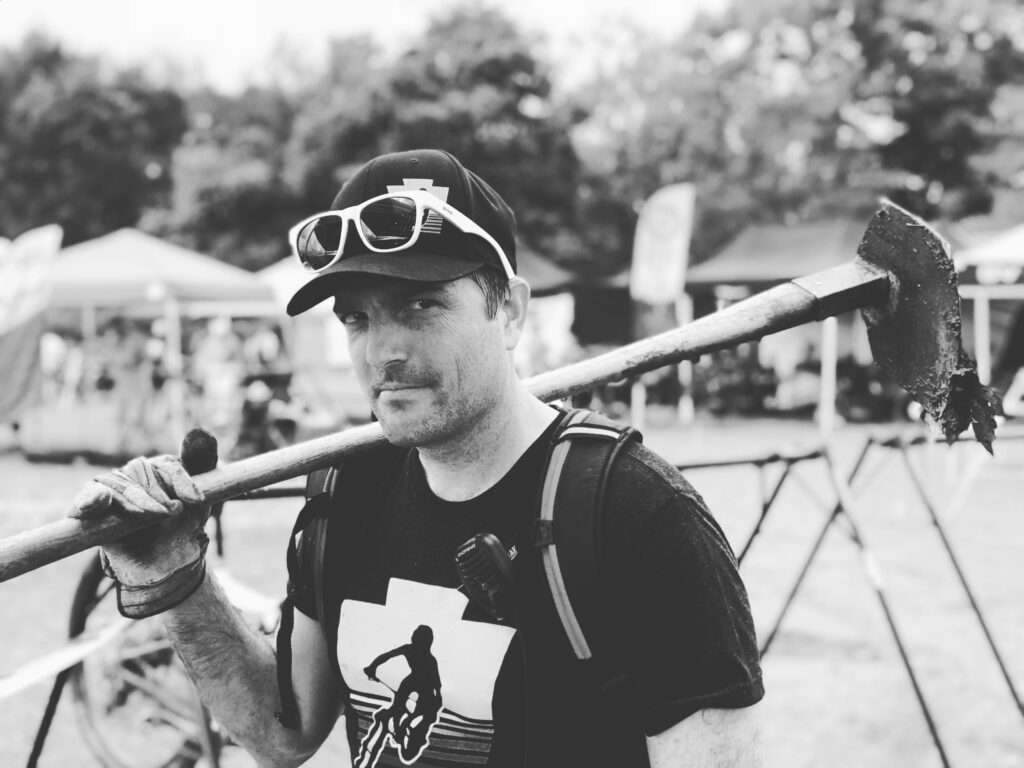 Louis Mazzante, Pennsylvania League
Louis is a founding member of PICL's core crew and currently its chief of venue development and director of operations. A decade ago, while living in California, he saw the positive impact the fledgling NorCal and SoCal leagues had on their local mountain bike communities and returned to Pennsylvania determined to help start one in his home state. He knows that kids and adults who mountain bike achieve more, smile more often, and better appreciate our natural spaces. Through his work and volunteer efforts, he intends to share his passion for riding with as many people as possible. He is the former editor-in-chief of Bike and Mountain Bike magazines and currently works as the Test Director for Bicycling, Runner's World, and Popular Mechanics. He is also the president of the Valley Mountain Bikers, a non-profit trail advocacy group in the Lehigh Valley focused on trail development, maintenance, and community building. He has two sons—Maddox is 8 and Lucas is 7—and he is determined to ensure that PICL is thriving and sustainable so they can join when it's their time.
"So much of NICA's success depends on the sweat, grit, and determination of the thousands of race-production volunteers who treat each event as if it were the World Championships. I'm so fortunate to be part of a team in Pennsylvania that shows up each weekend in the pre-dawn light eager to pound stakes into the hard ground, obsessively zip tie finish-line snow fencing until it's perfectly straight and tight (do it all over again if it isn't) and stay long after the last racer finishes to roll up miles of course tape on wobbly hose wheels so we can reuse it at the next event. I'm humbled, motivated, and energized by our volunteers, and their work deepens my own commitment to NICA." - Louis Mazzante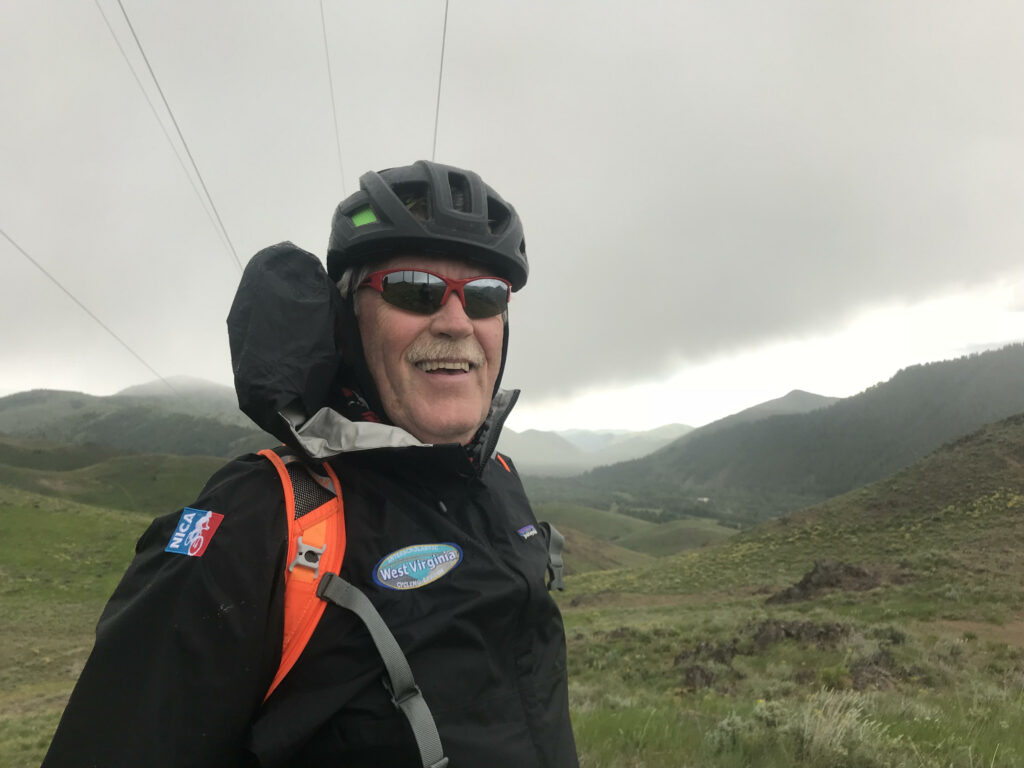 Steve "Doc" Warden, West Virginia League, River Cities Single Track Serpents 
Dr. Stephen Worden is a retired veterinarian who loves devoting his time to biking and working with kids on bikes. A cyclist since he was five years old, he has used a bike for fun, business (newspaper delivery), commuting, recreation, racing, and good health. He is married to the most supportive wife, Carla, and has three daughters and six grandchildren. As the WVICL treasurer, he attributes his forty years of business experience as an asset in managing the league's finances.
"My association in the West Virginia Interscholastic Cycling League (WVICL) and the River Cities Single Track Serpents team (RCSS), is my way of giving back to cycling for all it has done for me. I contribute my good health, at my age (65 years), to the benefits of having ridden a bike for 60 of those years. Working with the kids, I hope to instill in them the same passion." - Doc Warden
REI Co-Op Teen Trail Corps Award​ 
The Teen Trail Corps Award recognizes a student-athlete who has demonstrated respect, empathy and compassion towards other trail users by working both on and off the bike to build awareness and care for trails in their community.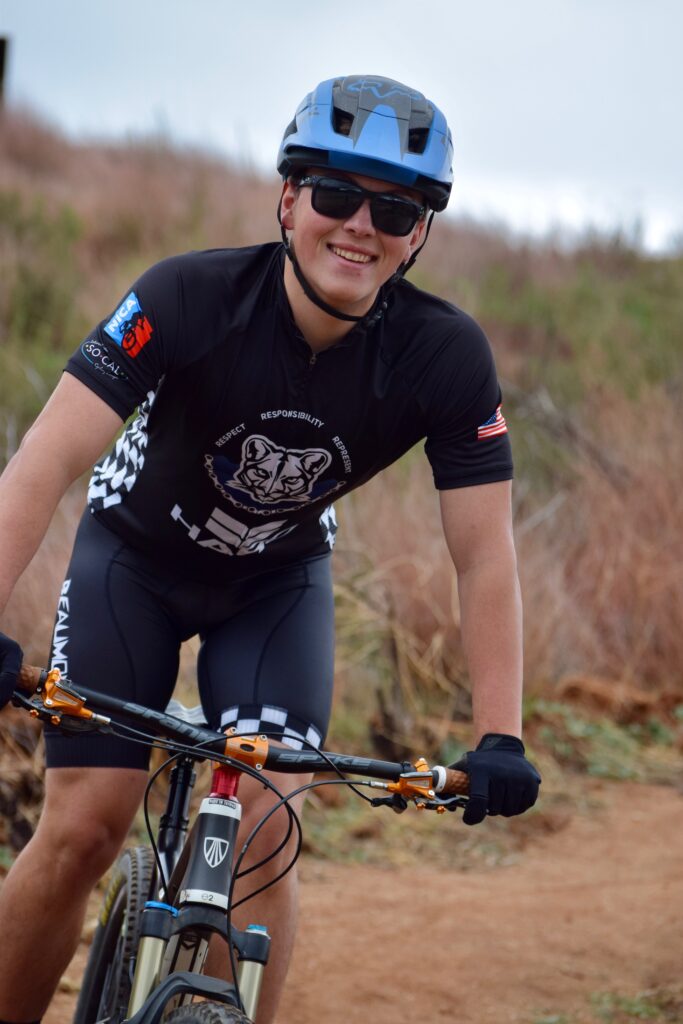 Christopher Azzolin, SoCal League, Beaumont High School
Christopher Azzolin is a senior at Beaumont High School. For the past seven years, he has been involved with the Socal League. He became involved with the Teen Trail Corps program in his second year of racing, where he gained knowledge about trail efficacy and conservation. Christopher believes this is very important because all of our community, as mountain bikers, are the ones who have to take the responsibility for trails we use. In his years working on trails with his teammates, he has enjoyed great times while also ensuring everyone can enjoy the trails they've cared for. 
"After spending seven years with the Socal League, NICA has helped me grow tremendously as a person and I've come to the realization that I can do anything I set my mind to. Biking is one of the few sports that can be done with anyone and something that I can continue with throughout my life. Meeting other mountain bikers is always a very positive experience that brings a sense of community rarely found in other sports." - Christopher Azzolin
Quality Bicycle Products Community Impact Award
The Community Impact Award honors an individual whose dedication to high school mountain biking has resulted in positive impacts on youth, the community, and the organization. This individual is an outstanding representative of the organization internally and externally.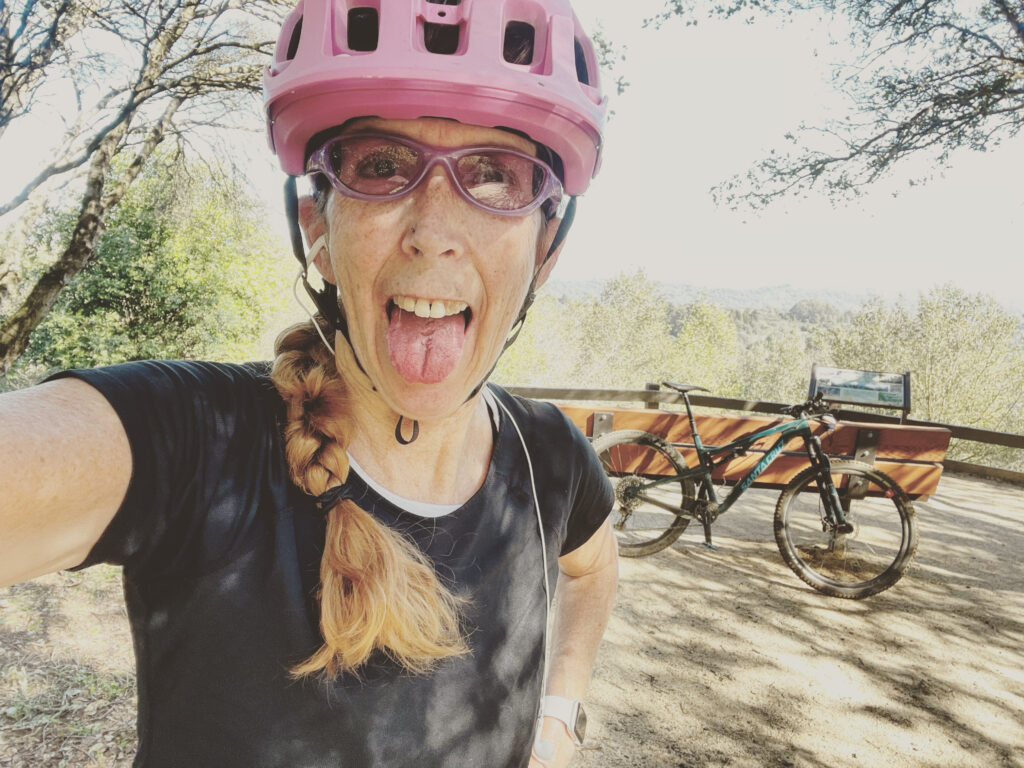 Lauren Haughey, NorCal League
Lauren Haughey is the VP of Finance & Administration for NICA. She helped launch NICA as a national nonprofit in 2009. Since then, Lauren has had the opportunity to participate as a parent of kids who rode and raced in the NorCal League, coach a local Oakland, CA Composite team, and work as part of the NorCal League's race staff for a number of years. 
"Cycling has been a significant part of my personal life for over 30 years, but it was only about 12 years ago that I made a shift towards community advocacy work in both my professional and personal life. I was lucky to be at a place in my life back in 2009, to be able to dedicate myself fully to helping launch NICA, and to contribute to its growth to a National non-profit. Throughout my life, volunteering has always been a part of who I am. Most recently with my kids now in college, I've become more involved in our community advocacy organizations as a board member for our local bike coalition, trail advocacy org, and as a county poll worker. I'm extremely motivated to see the youth component of mountain biking continue to grow. Cycling empowers the entire community to live a healthy and active lifestyle, while teaching us lifelong skills that we'll carry with us the rest of our lives. We're only really at the beginning of sharing this sport with our youth." - Lauren Haughey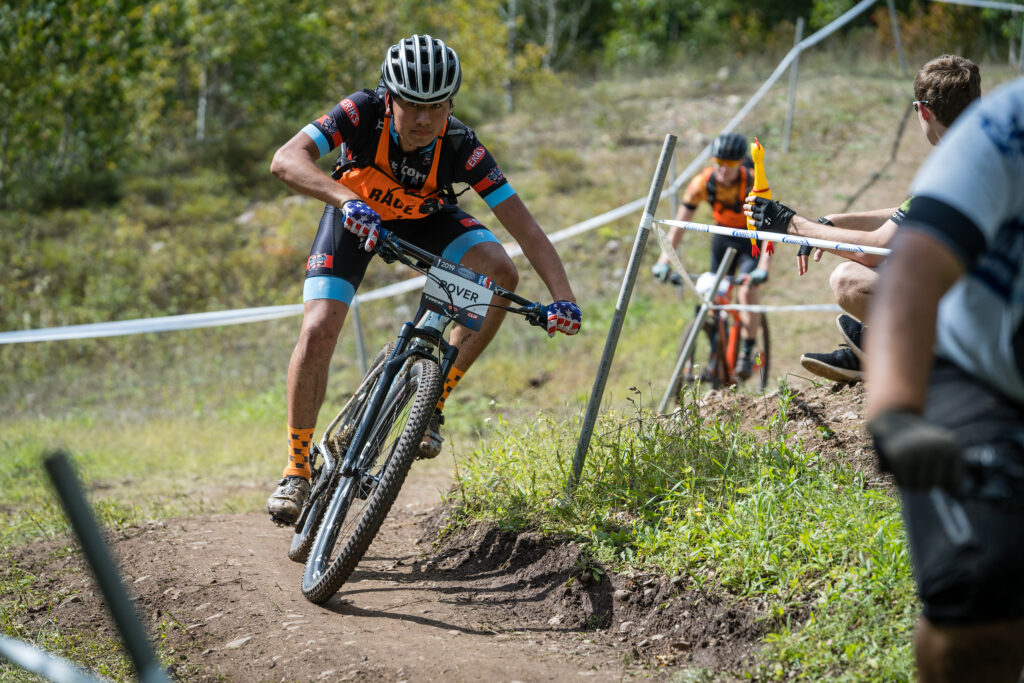 Chihiro Gustafson, Minnesota League, Mounds View Composite
Chihiro is an alum of Mounds View Composite Mountain Bike Team in The Minnesota High School Cycling League. He raced for the team for 4 years and has been an assistant coach for two years. Along with his coaching role, he is an avid bike doctor and races semi-regularly. Additionally, Chihiro is involved in the cycling industry as a Sales Representative with Podiumwear Custom Sports Apparel.
"NICA is not just a sports organization, that would be an understatement. NICA is a youth development organization that adds value to every aspect of a participant's life. Being a part of NICA as a student-athlete allowed me to meet some of my closest friends and develop technical skills, perseverance, courage, and leadership. In my coaching capacity, I have had the privilege of investing in a community that fosters strong mind, bodies, character, and communities through the sport of mountain biking." - Chihiro Gustafson
NICA League Founders Award
The League Founders Award recognizes an individual's commitment, enthusiasm, and perseverance in launching a new NICA league.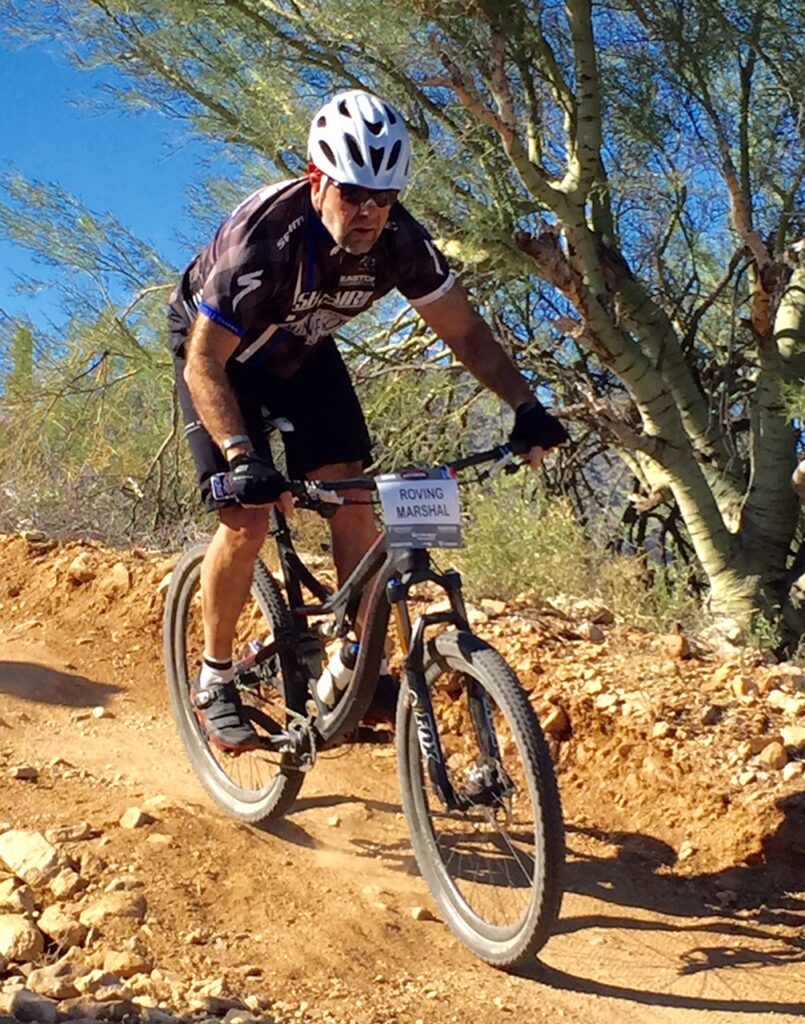 Gary Sjoquist, Minnesota League
A rider and racer since 1990, Gary spent 22 years at Quality Bicycle Products as the industry's first full-time advocate. A Mountain Bike Hall of Fame inductee, Gary was a co-founder of Bikes Belong (now People for Bikes) as well as BikesPAC, a political action committee implemented during his decade working on Capitol Hill in DC. In 2005, he helped steer $25 million in funding to help the Twin Cities improve bicycling access and safety.
"I've had the good fortune to advocate for cycling for more than 30 years. But nothing I've accomplished has been as impactful to more people over a wider range of ages than my work with NICA. Getting kids on bikes is an incredibly noble cause." - Gary Sjoquist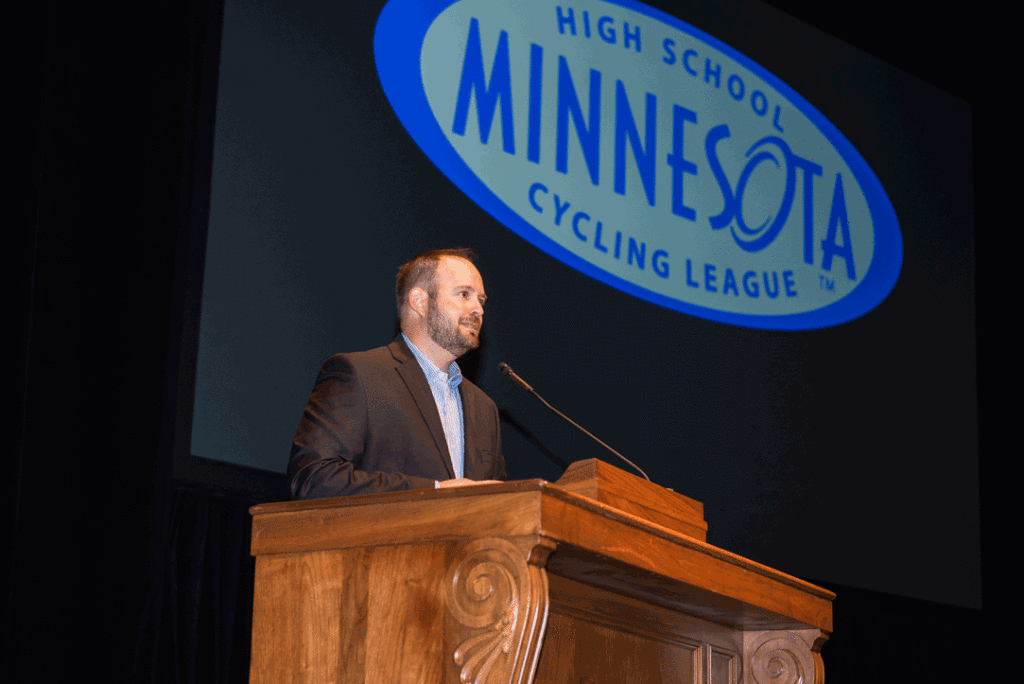 Joshua Kleve, Minnesota League
With an MBA from St. Mary's University and 20 years of working in technology, Joshua has practical experience and is academically schooled on the inner workings of running a for-profit business. But it's his love of adventure that's driven him from the world of alpine skiing and mountain biking, both competitively as well as coaching, to become an advocate for cycling in the not-for-profit space. He is a Co-Founder and League Director of the Minnesota Interscholastic Cycling League, NICA National Board Member and former Board Member of the Minnesota Off-Road Cyclists. Since launching Minnesota 10 years ago, the League has grown to over 2,100 student-athletes with 1,100 coaches never wavering from the mission to get #morekidsonbikes.
"I knew the power of the bicycle and how it could be transformative firsthand, which is why our team was so committed to the mission and vision of NICA. Ten years later I am still in awe of just how significant the impact of this program is, not just to the student-athletes, but the parents, coaches and community at large." - Joshua Kleve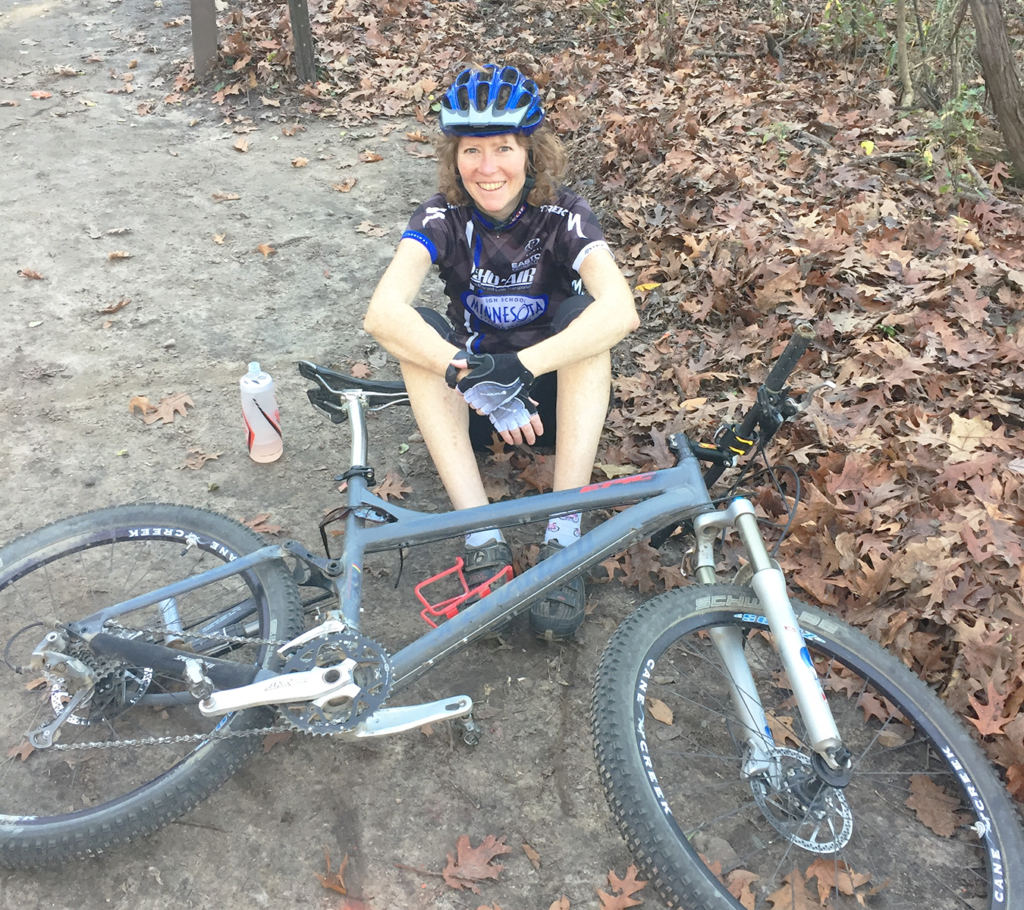 Libby Hurley, Minnesota League
Libby Shea Hurley is a Founding Member of the Minnesota League. From the start in 2011 until 2015, she developed and executed the marketing, advertising, and PR for the MN League. From 2015 until now, she has been a NICA Board Member and is currently a MN League Board Member. One of the main reasons for her involvement in the MN League is her dedication to ensuring kids and teens have multiple options to choose from when it comes to sports or activities. 
"NICA is making an impact, not only on the student-athletes but on their families and their communities. The student-athletes gain self-confidence from the program and also gain an interest in physical activity and exercise. In addition, through their involvement, parents and siblings are brought into cycling as a way to share in the activity. NICA is having a positive impact on racers, their families, and their communities. Being a part of this program has been an honor and a privilege." - Libby Hurley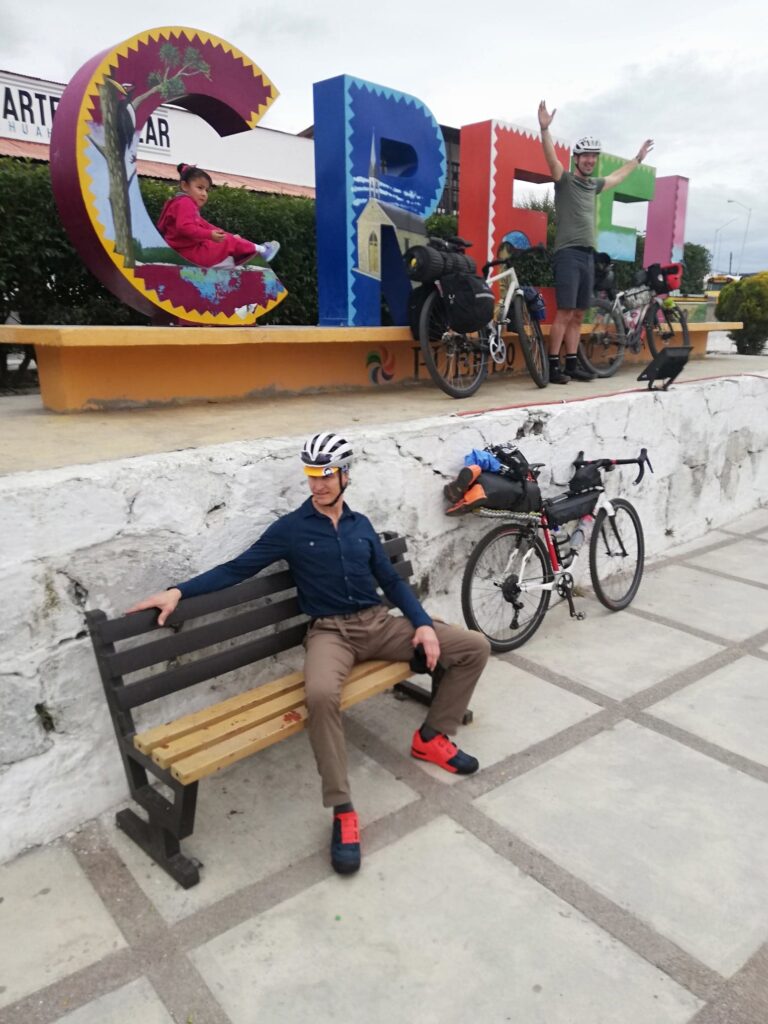 Mark Hartney, Minnesota League
Spanning a thirty-one year career, representing a diverse collection of brands from ASSOS of Switzerland to Specialized Bicycle Components, Mark's enduring impressions are of the friendships forged and the advocacy initiatives engaged.
From 2006-2016, Mark represented Specialized as their Brand Advocate. During this period, Specialized was instrumental in establishing NICA as that organization's national founding sponsor. Both the aforementioned gift & the Nor-Cal League's early success inspired his desire to assist in establishing the Minnesota League. Acting as Director of Fundraising, financing the fledgling league was made easy by the philanthropic nature of Erik Saltvold (Erik's Bike, Board & Ski,) Pat Sorenson (Penn Cycle,) Chris Jackson (Mt. Borah,) Barahm Akradi (Lifetime Fitness) & others whose generosity made possible the structure we now enjoy -supporting 2,100+ student athletes.
"Having enjoyed the good fortune & fun of working with the best advocacy warriors, I witnessed what can only be explained as a force of nature unfold over the ten years that the Minnesota League has been active. I bear personal witness to the bike as an 'agent of change' in one's life & am awestruck at the scale that's been achieved on the foundation built in Minnesota. The exponential growth, innovative programming, standard-bearing race-day presentation & financial strength this League demonstrates is staggering. Lives have been improved." 
- Mark Hartney
NICA Legacy Award
The Legacy Award honors an individual for their tremendous philanthropic support of NICA and NICA leagues. Recipients of this award are individuals who understand the importance of empowering youth through sport and who have put their energies behind efforts that demonstrate and exemplify the traits that they themselves possessed and utilized to help them achieve success.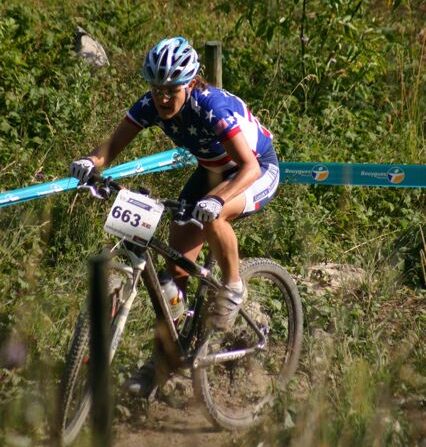 Julia Violich, NorCal League
Julia has been a coach for the Redwood High School Mountain Bike Team since 2002; and currently is acting Director. She has also coached the Branson Team and Marin Academy Team. She has been an advisor to the NorCal Board since 2004, hosting the first fundraiser for the League.
In addition, she is the Director of the Bear National Team, a national junior and U23 elite team with riders from 15 different NICA leagues. She is an avid cyclist herself and has five National Titles and a Silver medal at the Masters World Championships.
Locally, Julia has been on the board of Marin County Bicycle Coalition Board of Directors for the last 16 years. She is also the President of the Friends of Stafford Lake Bike Park, a 17-acre Bike Park in Novato.  
Nationally, Julia is a member of the national USA Cycling Board of Directors and as well as the USA Cycling Foundation Board's executive committee.
Julia is the co-founder and Finance Director for the US based TWENTY20 professional women's cycling team. The team is in its sixteenth year and has earned multiple World Championships as well as medals at the 2012 London Olympics, 2016 Rio Olympics and hopefully in the 2021 Tokyo Olympics.
When not involved in cycling, Julia runs Violich Farms, Inc. a large almond and walnut farming operation, and also the COO of Capay Farms, a commercial agriculture management firm located in Northern California. In addition, Julia oversees Violich Properties, a regional real estate investment company.
Julia Violich graduated from UC Berkeley with a Bachelor of Science in Physiology. She has obtained two masters degrees MBA/MPH from Berkeley as well.
"Witnessing the growth and popularity of mountain biking at the high school and middle school level for the last two decades has been a great joy. Never in my wildest dreams did I think seven grassroots NorCal teams would be the genesis of a national movement from coast to coast. I am passionately committed to get more kids on bikes, and, importantly, to keep them on bikes. I am forever grateful for all the parents and coaches that facilitate the core mission that NICA embodies." - Julia Violich