This fall the Maryland League hosted an essay contest for their student-athletes to describe how mountain biking has made an impact on them during the COVID-19 pandemic. Read on to hear how Maryland student-athlete, Oliver Slade, stayed healthy and gained fitness through mountain biking.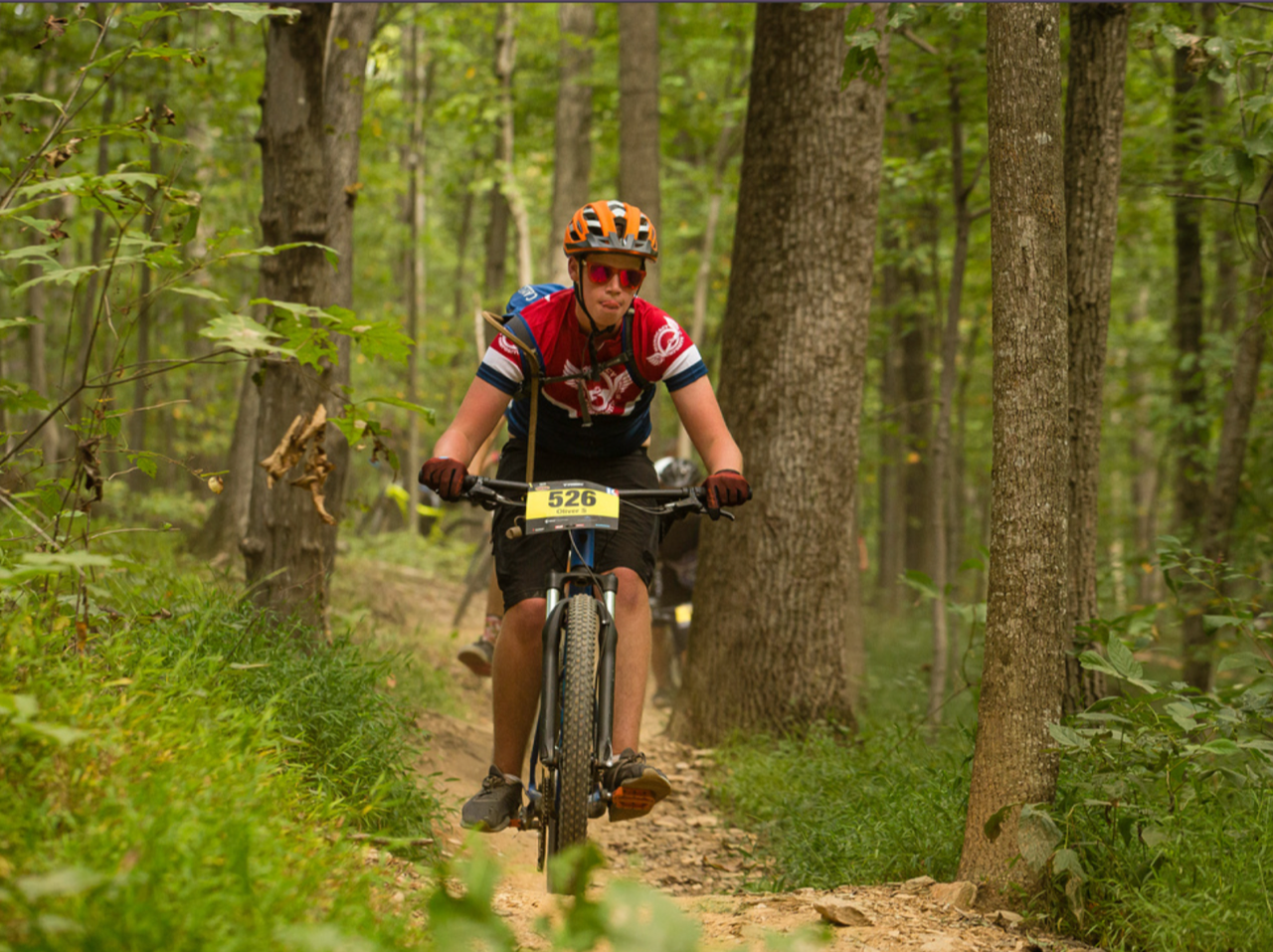 I will never forget that day. It was Thursday, March 12, 2020, an ordinary weekday in all respects. I had started working at Wegmans as a cashier one month prior. Suddenly, the store was overrun with customers. We had lines of people to checkout all the way to the back of the store. My managers were calling people from every department to come help get people checked out of the store. We had chefs in their coats scanning groceries like mad and we had people I had never seen before bagging for them. Customers even stole each other's carts a couple of times. Needless to say, this was hugely stressful for an employee. I was working as hard as I possibly could, yet my line seemed only to grow longer. Over the following weeks nothing much changed: we were constantly overloaded with customers and were dealing with near daily changes to protocol. I would get calls every day from managers asking if I could come in and work. On top of that, although public and private schools were closed, my homeschool classes still had the same workloads. During this immensely stressful and busy time I had to escape somehow and mountain biking provided an outlet for me. 
Every conversation with family or people at work seemed to be about the magnitude of the pandemic. While this was and is true it is incredibly depressing to constantly focus on the bad in the world. I didn't have the mental capacity to always think of the current situation-it would become too overwhelming. After a stressful day at work I had only one thought on my mind-my bike. I would get off at six and then head out to the trails simply to be alone. When I began pedaling, it would make all the stress of the situation fade away. Mountain biking requires one's complete attention otherwise crashes and injuries happen. Mountain biking provided that much needed escape to get away from the world that was in shambles and instead get in tune with nature-unfazed by the pandemic.
While many people gained weight and lost fitness during the pandemic because their gyms were closed, I was able to exercise and gain fitness. I used this opportunity to its fullest and began riding at least three times a week, often more. Due to my increased exercise I began riding better than I ever had before. However, fitness and stress relief aren't the only reasons mountain biking has been helpful to cope with the pandemic, exercise also boosts the immune system and improves sleep, both of which would help me fight the virus should I contract it. 
 Mountain biking has made my experience during the pandemic far different from many of my friends. Instead of being inside my house all the time, constantly bored, stressed, and losing fitness, I have had the opposite happen. Mountain biking has provided a sense of normalcy even during these ever changing times.