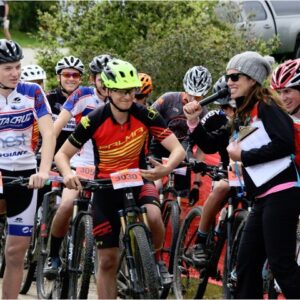 Vanessa Hauswald signed on as the very first League Director for NICA and has been the Director for The NorCal League for over 10 years now. She has seen NICA grow to 31 leagues and has been an incredible influencer in NICA's growth and success. She is an inspiring leader, empowering organizer, and courageous cancer survivor. Her infectious optimism and joy for "just riding around on dirt" will inspire you.
As we celebrate female leadership this month, no conversation around NICA would be complete without hearing more about Vanessa's experience and insight. 
NICA -  How did you get involved in the NorCal League and when was that? 
VH - I have always loved riding bikes, and working with teenagers. In 2003 I started the Casa Grande High School Mountain Bike Team with my fellow teacher friend, Scot Wigert. We both loved riding with kids, and wanted to get out of our Wednesday staff meetings 😉 After we started the team, we joined the League and I was inspired by what Matt Fritzinger was doing for the sport, so I joined the board of directors. When Matt announced that he was going to leave NorCal to start a national organization [NICA], I decided it was time for me to follow my instincts, take a big risk, and leave the classroom to run the NorCal League. I am so glad I made the leap!
NICA - What is the best thing about your role?
VH - How much time do you have? Seriously though, there are so many incredible things about my role as Director of the NorCal League. At the very top of the list are the stories that I hear from teens and parents about how mountain biking has changed their lives for the better, how it has empowered them in all aspects of their lives. I always say, we are "just riding around on dirt", but the community that our high school mtb teams build, that our coaches work so hard to create, brings empowerment, joy, resilience, tenacity, fun, and so much more to kids, and that is the best thing about my role. Other great perks are getting to know the incredibly generous people who coach with us; getting to ride trails all over Northern California - for work; getting to connect kids with trail advocacy and trail work projects; getting to facilitate getting more girls into the sport, and the list goes on!
NICA - Could you imagine 10 years ago being here today and seeing that what you helped create resulted in 22K student-athletes and 31 leagues across the country? 
VH - I always had faith in Matt Fritzinger's vision, but to see it come to fruition, and more, is absolutely one of the highlights of my professional career. 
NICA - What are the biggest changes that you have seen? 
VH - So many!
Here are a few funny examples:

- When I started, I was creating all of the classes that we taught at our annual Leaders' Summit, and then handing coaches a "coach manual" and wishing them the best of luck. Now NICA has an entire Coach Licensing Department complete with online learning modules, risk management screening, different coaching levels and certifications, and much more. We've come a long way from a couple of hours learning about how to teach teens to get rad on bikes, to a full on professional coach licensing pedagogy.

- When I started there were only 26ers!

- Our first few Interbikes, people were like "ya ya high school mountain biking, that's cute." Fast forward to 2020 and a majority of the industry is 110% behind the concept and wanting us to do even more.

- There are finally some more women in leadership positions in the bike industry. I felt pretty alone when I first started. 
NICA - What changes still need to be made?
VH - We need more women and people of color in the industry, in the sport, and in leadership positions.

- We need to be sure that we are always working on ways to evolve and innovate. The world is a rapidly changing place, and we need to keep up.

- We need 50/50 male and female representation at our races.

- We need to serve more underserved communities, and get kids on bikes, in nature, that have not yet had the opportunity to do so.

- Although it's cool that we have close to 30k student-athletes, we need to be much bigger. We need the money, tools, and people to scale way the heck up.

- We need national and state leadership that believe in climate change and see the bicycle as part of the solution.

- Do you want me to keep going? 🙂
NICA - What is your vision going forward?
VH - That our NorCal League is full of kids of all colors, backgrounds, and experiences and that we are giving them the skills, stoke, and tools to be their best selves, both on and off the "court." That girls make up 50% of the participant population, since we are 50% of America. That kids learn how to care for the environment, for themselves, and for others.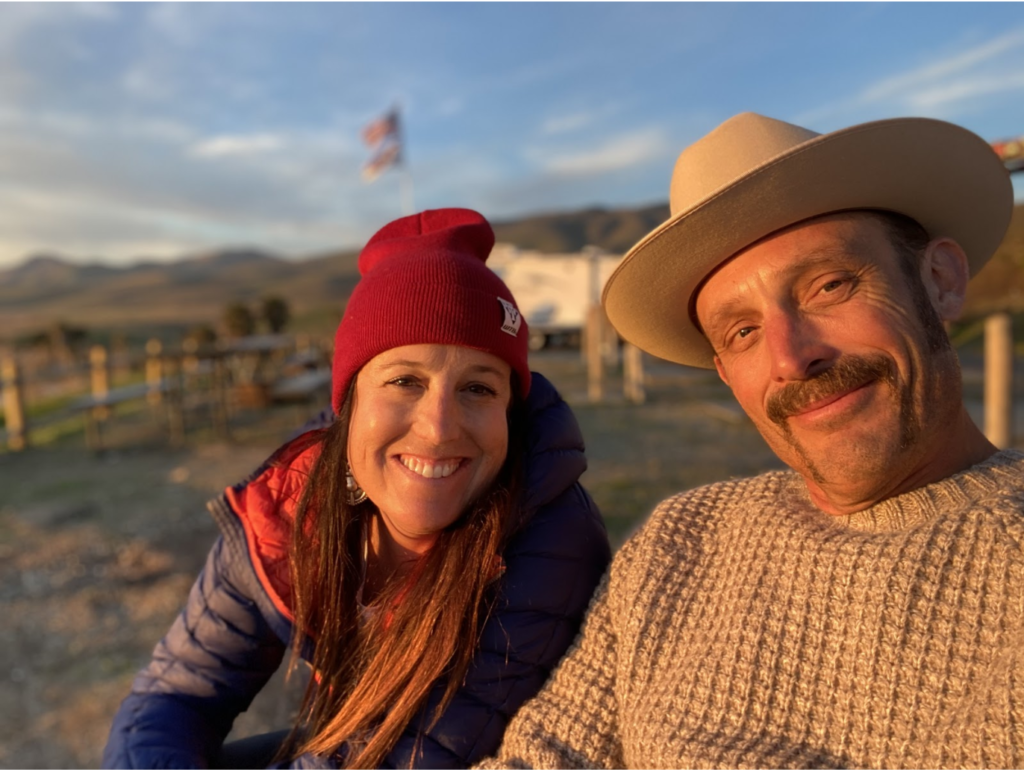 NICA - What or who has been your biggest inspiration?
VH - My amazing husband, Yuri.

Professionally though...Elayna Caldwell, Jenn Dice, Juli Furtado, Austin McInerny, Kat Sweet, Otis Guy, Jon Francis, Chad Cheeney, Coco Ramirez, Rebecca Rusch, and all my other League Directors from NICA.

Famous people? Serena Williams, Lindsey Vonn, Ruth Bader Ginsburg, Michelle Obama, Greta Thunberg, uh...the list is so long, but up next are all the cancer fighters, caregivers, survivors, researchers, doctors, and those who fought, but are no longer with us.
NICA - You have been quite open about your battle with cancer. Please share with our community an overview of your journey and the incredible challenges you overcame. 
VH - In 2011 I was diagnosed with stage IV colon cancer and given a -%5 chance to live for one year: I am a few months away from celebrating my ten year survivor anniversary. There is absolutely nothing about my life that has not been heavily impacted by cancer, but quite possibly the biggest impact is the depth of gratitude I feel to be alive: every.single.day. The amount of physical and mental challenges that I have had, and continue to have, are interminable, but honestly the bicycle has helped me work through so many of them. My husband, my family and friends, and my community (including SO many NorCal League athletes, teams, and families), have held my hand every step of the way, and the pride, responsibility, and appreciation I have for that is likely my most beloved accomplishment in this lifetime. 
NICA - The Tour just ended and we all enjoyed watching two NICA Alumni have success. Neilson Powless rode for NorCal, what do you remember about him as a student-athlete? 
VH - The Powless family made an indelible impact on the NorCal High School Cycling League when Neilson and Shayna rode and raced with us. Jack and Jeanette Powless were at every event cheering for their kids (and others) and also volunteering for hours to help our races run smoothly. Neilson was always an incredibly talented athlete, winning most races that he entered; however, it was his sportsmanship, positivity, and kindness that made him an even more outstanding and memorable student-athlete. Even as a teen, Neilson would always shake hands with his competitors, as well as with us (League leadership) after every race - a gesture that spoke volumes of his character. Needless to say, we are super fans!
NICA - Outside of your work #gettingmorekidsonbikes, what other activities keep you busy? 
VH - Besides riding bikes, right?
#vanlife adventures with Yuri and our big Rhodesian Ridgeback, Kingston. I produce small, local music and art events because I am a huge fan of Americana music and local art. I also am super into gardening, paddle boarding, yard sailing, adventuring, and hanging out with my lady squad.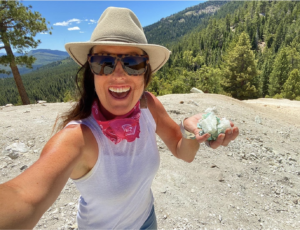 NICA - Wow Vanessa! Your passion for life, NICA, empowering all student-athletes - specifically female and BIPOC - is contagious. Thank you so much for all that you do and  taking time out of your wonderful, full, busy life to share your insight and experience with us!
VH - THANK YOU! 
Subscribe to NICA Stories
Did you enjoy this article? Sign up today and receive updates straight to your inbox.
We will never share or sell your personal information.