Development Teams provide elite competition opportunities for NICA student-athletes
We all love mountain biking, and for some of our student-athletes, one of the best parts of mountain biking is the thrill of competition at the highest level combined with the camaraderie of being part of a successful team. NICA is changing the shape of youth cycling across the United States, and elite development programs like the Bear Development Team are working with NICA student-athletes to help them compete at the elite level both nationally and internationally.
The 2019 Bear Development Junior Team, supported by NICA sponsors, Trek Bicycles and GU Energy Labs, is composed of 30 elite junior athletes. Twenty-nine of those student-athletes have raced in NICA leagues. And it's no coincidence.
Bear Development's Team Director is Julia Violich, a former elite racer who also serves as Team Director for the Redwood High Mountain Bike Team in the NorCal League. According to Violich, since NICA began, the quantity and quality of junior racers across the country has grown exponentially. When Violich joined Bear's management in 2013 she set out to create an environment similar to NICA for elite-level junior athletes. Bear Development has a team-oriented outlook where student-athletes support each other on and off the trails, balance fun with competition at the elite level and give back to the community.
---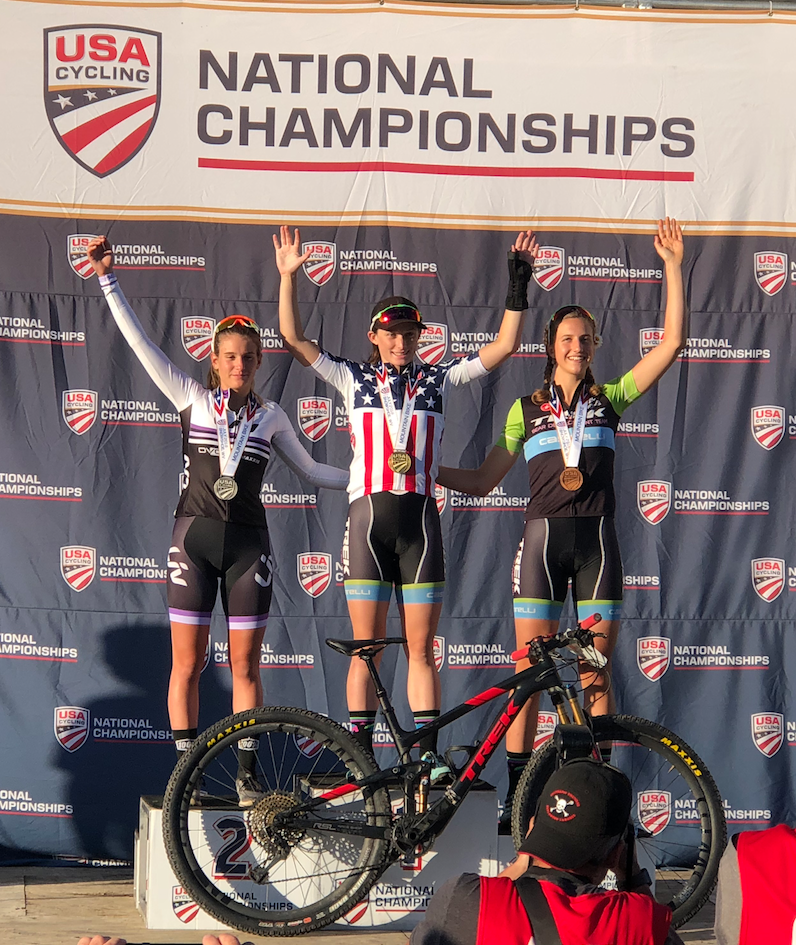 Bear Development and NICA student-athletes Madeline Robbins and Mina Ricci take 1st and 3rd at the 2018 USAC National Championships for XC Junior Women.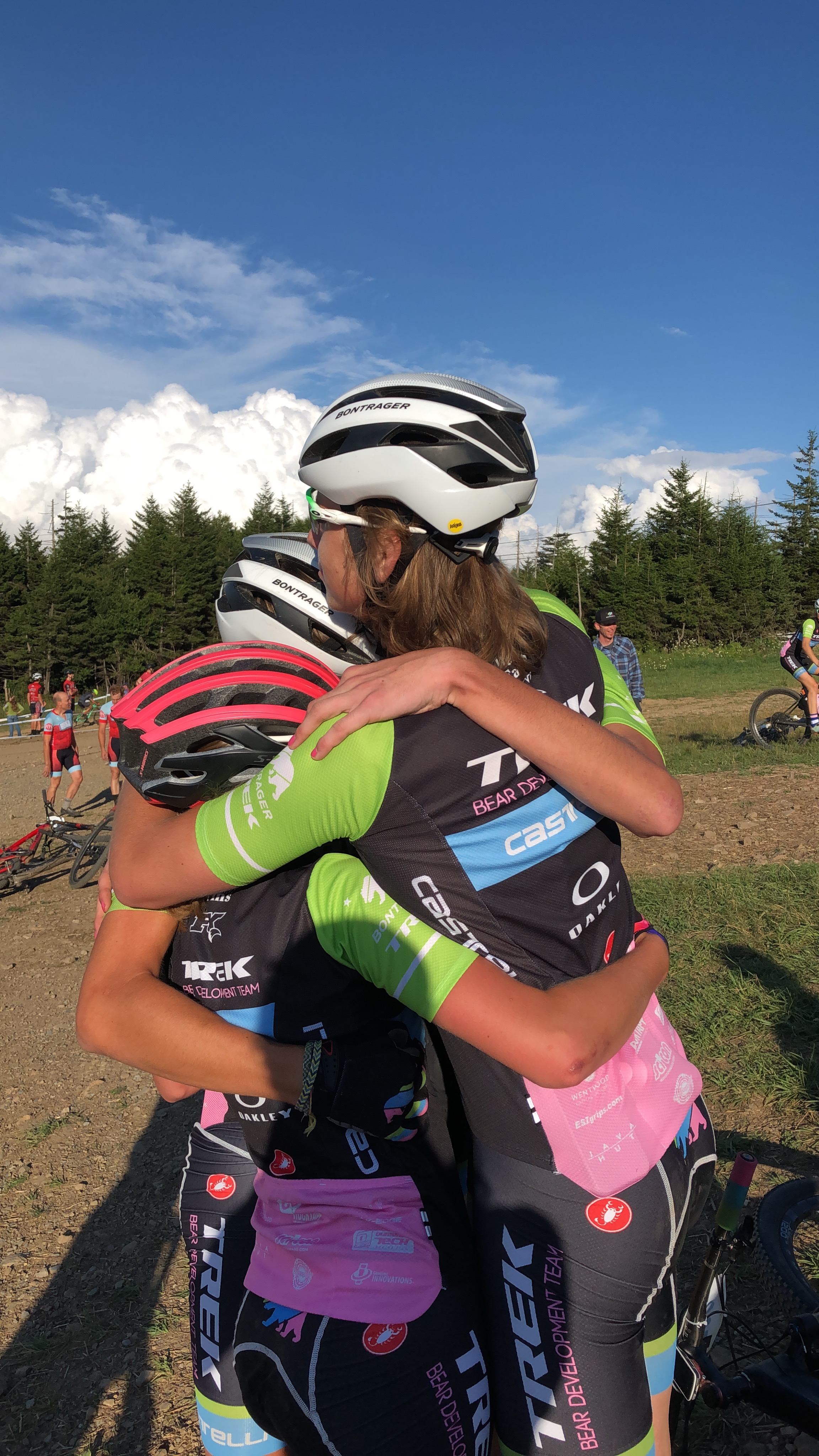 ---
In addition to competing in their NICA leagues and at national-level events, Bear Development team members are required to volunteer and give back to their communities. In 2018, team members completed over 180 hours of trail work and supported over 55 community events.
So how do student-athletes get involved with Bear Development? In addition to an annual application process, Violich works with NICA League directors to find "good kids." Bear Development doesn't "podium pick" - they have a team-oriented outlook and require applicants to submit recommendation letters from both inside and outside the cycling community to achieve that balance of athletic skill with a team and community focus.
As NICA is growing, so are other elite junior development programs. Durango Devo out of Colorado works closely with the Colorado League, and the Virginia League supported a "Virginia All-State" team of elite student-athletes that they supported at USAC Nationals this past summer.
Bottom line, according to Violich "We want the kids to have fun, ride their bikes, encourage others to ride and #getstoked!"
For more information on the Bear Development Team visit: https://beardevteam.com/
Subscribe to NICA Stories
Did you enjoy this article? Sign up today and receive updates straight to your inbox.
We will never share or sell your personal information.