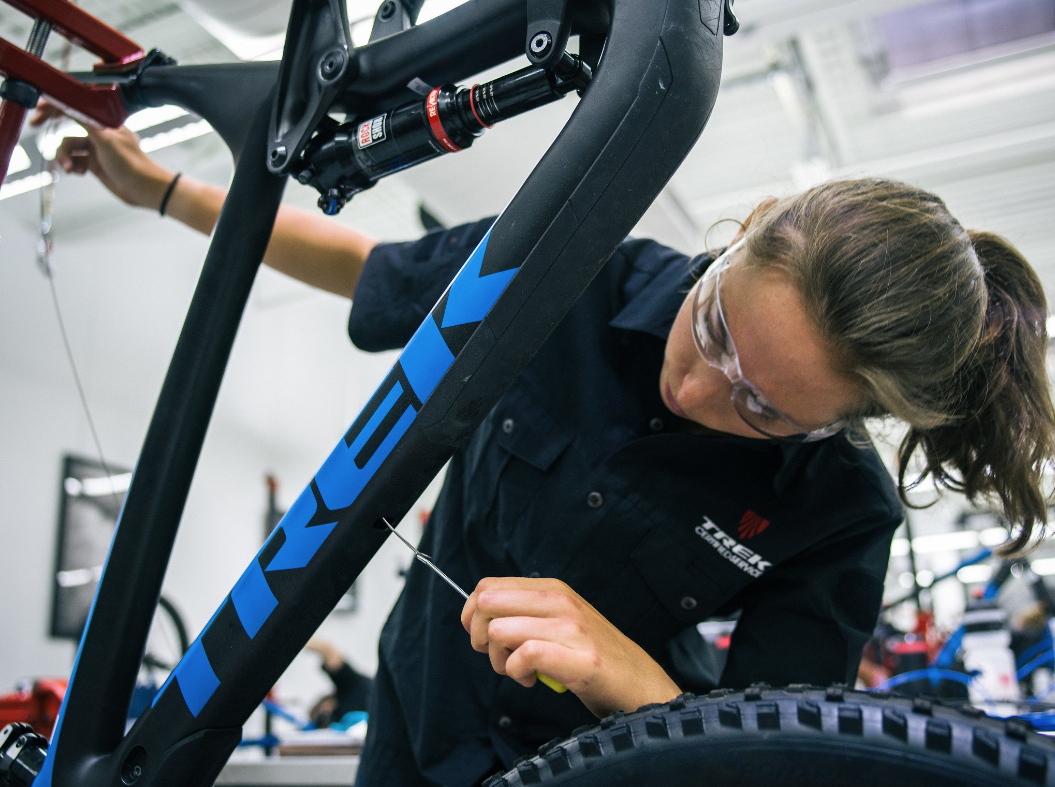 This summer Trek Bikes is offering their Trek Certified Assembly Technician 101 course for NICA student-athletes and coaches. The course is designed to educate student-athletes to perform bicycle maintenance on their own. Skills learned through this course will empower student-athletes to gain confidence with equipment operations and save time and money by completing maintenance themselves. The course will also teach student-athletes skills beyond the wrench that can be applied to other aspects of business and social life!
All courses and training will be hosted at the Trek Certified Service training and development facility at Trek Bicycle's global headquarters in Waterloo, WI.
Subject Material Covered:
Understanding tool use and maintenance
Understanding torque values and their importance
Adjustment of bearings in headsets, bottom brackets and hubs
Installation of handlebar and saddle
Installation of handlebar grip and tape
Installation and truing of wheels
Installation and tuning of disc and rim brakes
Installation and tuning of drivetrains
Tubleless Ready system installation and set-up
Tube replacement
Complete bicycle safety check procedure
Bike washing procedure
Introduction to on-line technical resources
Introduction and proficiency in 5S methodology
Test ride procedue
Curious about a course? Click on the links below for registration and more information
Courses are 3-Days and have a tuition of $550 per person. Participants must be 16 years of age or older.
You may also contact Chris Lynch (service@trekbikes.com) for more details!