NICA Teen Trail Corps
Teen Trail Corps supports NICA's mission to build strong minds, bodies, character, and communities through cycling by creating a culture of service within our community.
Teen Trail Corps supports NICA's vision to see every youth empowered to be part of a thriving and engaged cycling community by introducing them to the world of advocacy.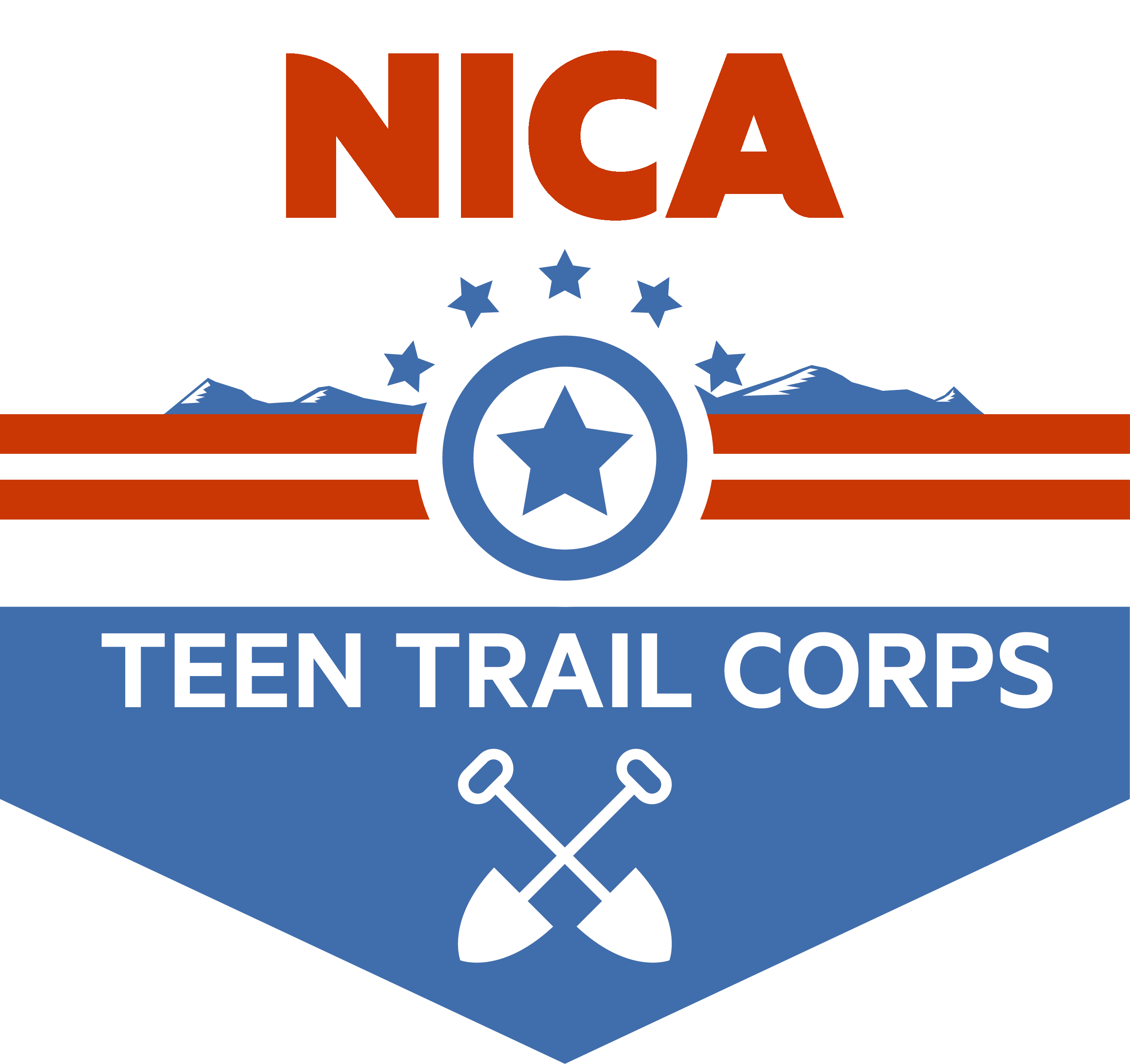 Mountain biking as a community has often felt a responsibility towards the trail systems we use and Teen Trail Corps is the NICA program to introduce our student-athletes to that culture of service. As leagues across NICA experience growth, NICA teams become highly visible users of the trail systems.
Through Teen Trail Corps, NICA teams have an opportunity to showcase their commitment to the trails and develop a good reputation within the local trail community. Beyond developing community relationships, Teen Trail Corps also opens up land steward relationships and provides a pathway for leagues to work with land managers in developing new locations for team practice and potential event venues.

About Teen Trail Corps
The Teen Trail Corps advocacy framework is built around the four NICA Teen Trail Corps tenets developed to help student-athletes connect with local community efforts.
Complete four different activities in the respective tenet categories to earn that badge.

SPEAK

SERVE

RIDE

RESPECT

Upon completion of each activity, your coach must verify that you have completed the qualifying activity.

Repeat this process until all four categories have been completed.

Earning all of the four tenet badges will boost Teen Trail Corps members to a level of excellence known as a "Teen Trail Corps Captain''. Trail Captains will be eligible for recognition at the NICA Annual Teen Trail Corps Awards as well as a variety of benefits dependent on league participation.
Frequently Asked Questions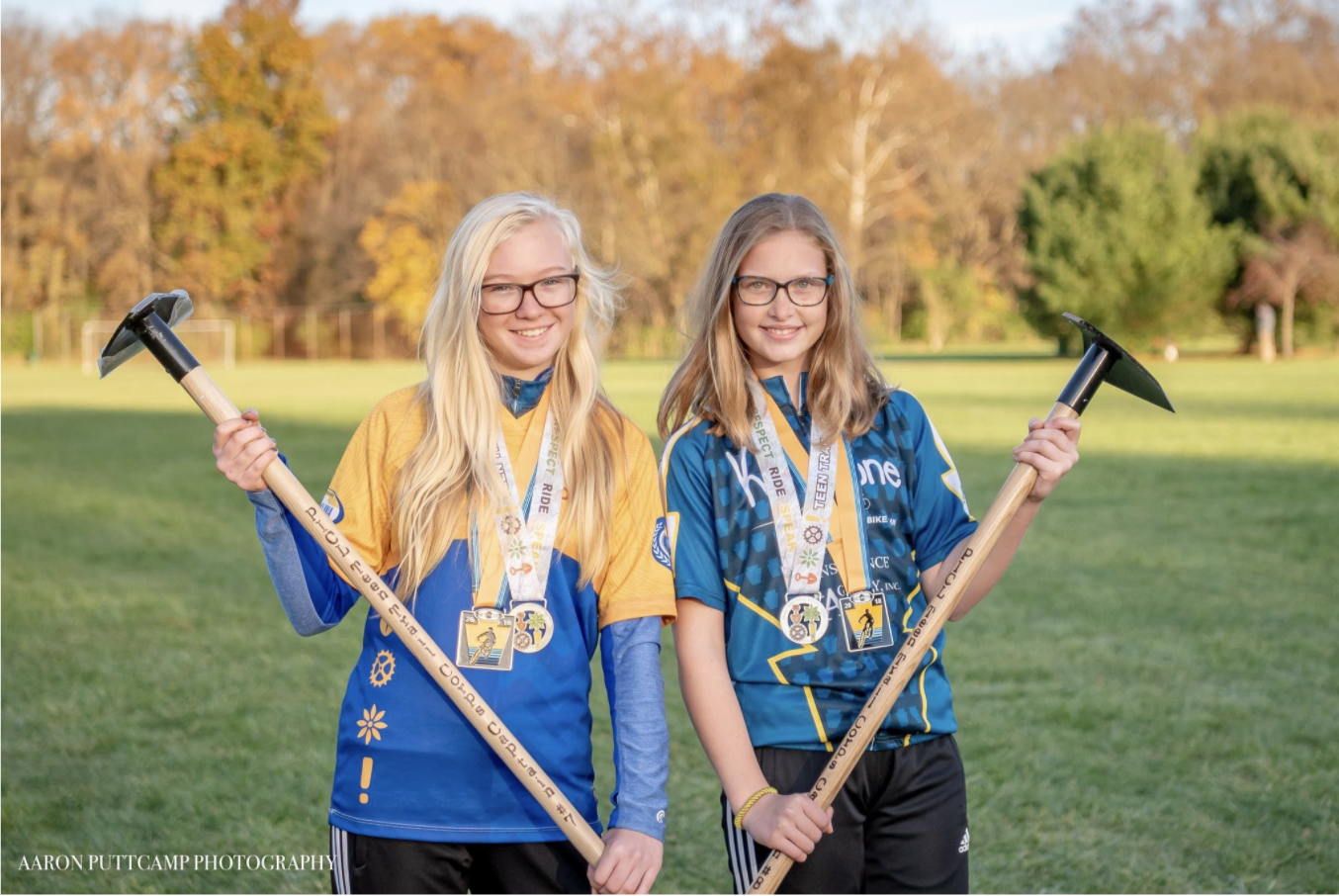 What's the difference between TTC activities for badges and reporting TTC service hours in Pit Zone?

The Teen Trail Corps activities and badges are student initiated with students making the choice to participate, tracking their activities, and applying for the awards. Tracking service hours in Pit Zone is a great tool for the national organization, leagues, and teams to show how much service our NICA community is giving back to the larger trails community. It helps to show land managers that NICA is both using and giving back to the trail systems. Some leagues are choosing to recognize and provide awards based on TTC service hour data.

Can I repeat the same activity multiple times for each badge?

Each activity only counts once for earning each badge. Of course you can still repeat activities as often as you'd like.

Can I complete or report TTC activities outside of the main season?

Yes, individuals can complete their TTC activities anytime of year or complete service hours

What is the benefit for completing each tenet or the whole TTC Captain Award?

Each tenant badge comes with a 3" diameter patch that can be displayed to show you've done the work to earn it. Tenets also come with a letter of congratulations from someone within the MTB industry.




The TTC Captain Award is a 5" diameter patch and letter from NICA president Steve Matous. Beyond the physical awards, this can be listed among a student-athlete's personal achievements, i.e merit based scholarships, civic activities requirements, or work applications and helps develop NICA student-athletes' minds, body and character.

Is TTC the same across all leagues?

Leagues may choose how and to what extent they participate in Teen Trail Corps. Some choose to incentivize teams to participate or create additional awards beyond those described above. Be sure that you are aware of what your league may do to provide these additional incentives and rewards.


See if your league has a specific Teen Trail Corps page on their website by clicking here »

As a coach, is implementing TTC mandatory for all teams?

We understand that you are a volunteer coach (thank you!) and are happy to announce that this program provides student-athletes the opportunity to complete some requirements without their coach. We encourage you to engage your team in this program by choice. Much like our view of racing where there is no mandate to compete, in TTC there is no mandate to participate in stewardship (though we do encourage it!)

As a coach, are there more resources to help me facilitate Teen Trail Corps within my team?

Yes! Here is the TTC Coach Toolbox and it's linked below for easy access in the future.
Coaches' Toolbox
Important Note:
Some of these activities involve work outside official NICA events. Student-Athletes should always have a parent or guardian's permission, and either a coach, parent, or guardian's supervision for activities. Teen Trail Corp recognizes service activities that student-athletes may pursue outside of NICA team activities. NICA's insurance program provides coverage for approved team activities only. NICA's insurance does not cover activities run or supervised by other organizations or land managers. The organization or land manager supervising and running any trail maintenance activity is responsible for having their own proper coverage in place for their activities. NICA students/coaches would be acting as volunteers of that organization or land manager. Students who participate in Teen Trail Corp activities outside of NICA team activities should have the permission of their guardian(s) with the understanding of the above.
---