Darin Jesberg didn't think anyone would want to mountain bike in Modesto, California's mostly flat, arid, agricultural city. But he discovered a trail alongside one of the city's creeks, found some like-minded friends, and began cleaning up and creating trails long before it was a common activity for avid bikers.
Written By: Darin Jesberg
Head Coach | Team Director
Modesto Dust Devils
---
When we think of mountain biking, we think of mountains and endless, epic, single tracks with spectacular scenery, right? Well, what if I told you that you don't need all of that to have a great time on two wheels in the dirt?
Moving to the central valley of California was not intentional. I was only planning to stay for a summer and then move closer to where I grew up in southern California. But my family had relocated to Modesto while I was in the military, so my temporary stay in Modesto turned into a 30-year, full-of-adventure, purposeful, long-term endeavor.
You see, I was an avid mountain biker, having ridden in foreign countries and all over the United States while in the military. And Modesto had a stretch of flowy trail running through the middle of the city along Dry Creek, in what is now Dry Creek Regional Park. The trails along Dry Creek had been there for decades and had been used and abused, but they provided perfect in-town, tires-on-the-dirt therapy for any fat-tire fiend.
There was an emerging faction of local riders who were also privy to sneaking out for a quick ride or getting together on Sunday mornings for a social ride close to home. That was in 1992. We all had fully rigid, 26-inch wheeled bikes, the best that we could afford at the time. Helmets were optional, and no one had yet heard of clipless pedals. This was the birth of the Dry Creek Trail Riders. There were five of us.
We got together for our "Sunday morning slacker rides" at Dry Creek, but we also put together out-of-town rides since Modesto is centrally located, close to the Sierra Nevada and the Santa Cruz Mountains. Over the years, our group grew, evolved, and partnered with other local clubs that used the trail system to develop a trail advocacy alliance. The alliance provided partnership opportunities, communication, and coordination to maintain the trails and brought awareness to our sport and to the notion of "getting outside" on your bike right here at home in Modesto. Essentially, we brought the trails to the people.
In 2014, through a coordinated public/private effort, we doubled the trail mileage by building trails along the Tuolumne River, of which Dry Creek is a tributary. The new trail was appropriately named the Tuolumne Riverside Trail (TRT); trail users now had an extra five miles of flowy trails to feed their fat-tire addiction. To establish the TRT, a highly blighted area along the Tuolumne River needed to be cleaned up to re-activate the space, which is currently within city limits and part of a Joint Powers Agreement (JPA). Hundreds of tons of garbage, from illegal dumping to illegal encampments, had to be removed. Operation 9-2-99 was born out of this herculean effort and continues to be an ongoing effort to keep this area blight free and accessible for outdoor recreation.
Through our collective efforts, we received countless accolades and awards, including the prestigious Helen Putnam Award for Excellence in 2021. Adding to our story, we started a NICA composite MTB race team in 2019, once again, in an unlikely place; Modesto. The Modesto Composite MTB Race Team, also known as the Modesto Dust Devils, has grown significantly each season, gaining the attention and respect of long-time NICA teams. Last year we hosted the first-ever mountain bike race in Modesto; we'll host two NICA races in 2023.
Our team and coaches regularly participate in Teen Trail Corps, TTC trail work days on our trails and on trails close to Modesto at Exchequer Bike Park, a NICA race venue. Last year, the Dust Devils had the highest number of TTC hours in the NICA NorCal league.
Fostering trail culture in unlikely places has become a part-time endeavor that has paid in dividends; our community is forever changed. Modesto is on the map now as an outdoor recreation destination in the central valley.
As I continue my efforts and trail advocacy of our local trail system, I've also had the opportunity to apply what I've learned to collaborate and partner with other nearby communities on similar trial advocacy initiatives. I am a founding member of the Pinecrest Mountain Bike Association and a founding member of the Exchequer Bike Park.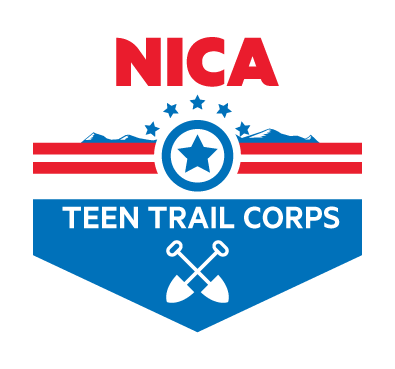 Through Teen Trail Corps, NICA teams have an opportunity to showcase their commitment to the trails and develop a good reputation within the local trail community. Beyond developing community relationships, Teen Trail Corps also opens up land steward relationships and provides a pathway for leagues to work with land managers in developing new locations for team practice and potential event venues.
NICA Partners
are enabling NICA to reinvent youth sports and engage families in a thriving cycling community, for life. A special thanks goes to
REI
and
Bosch eBike Systems
for supporting TTC and building future generations of trail advocates.
Subscribe to NICA Stories
Did you enjoy this article? Sign up today and receive updates straight to your inbox.
We will never share or sell your personal information.